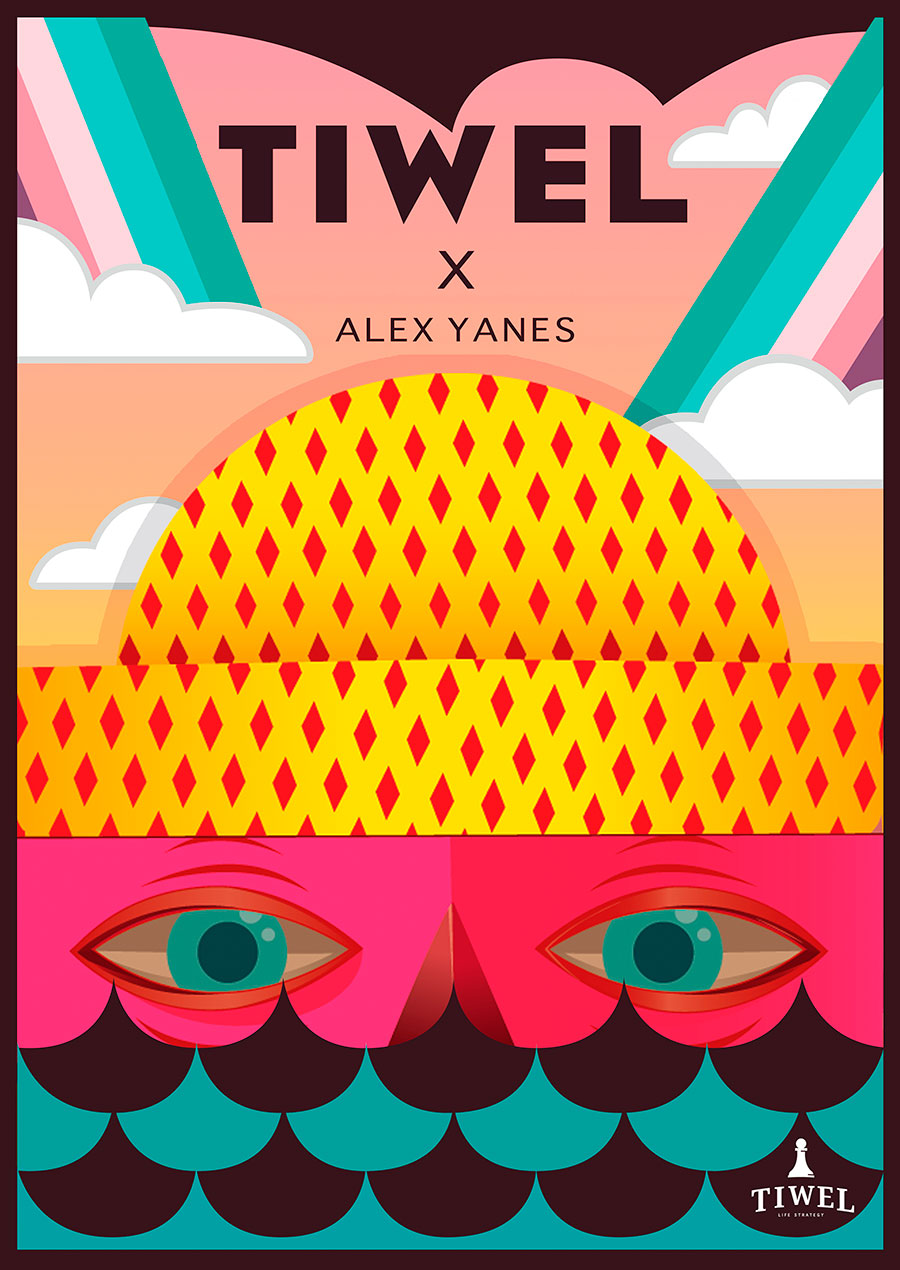 Alex Yanes
Alex Yanes is an American painter and sculptor. His work, clearly recognisable by its vibrant and colourful style, is inspired by his Cuban roots, his hometown Miami and skateboard culture. His art is brought to life through his powerful woodwork and intricate detailing.
His collection is refreshing, fun, imaginative and full of rhythm, where his Cuban roots shine through. Vibrant and colourful artwork is the result of the years he spent immersed in skateboard, tattoo, hip-hop and rock culture during his teenage years. His cool and colourful art is recognisable worldwide; each piece is a three-dimensional story in itself where nature, tribal elements and reminiscences of the most eighties skateboarding are a constant.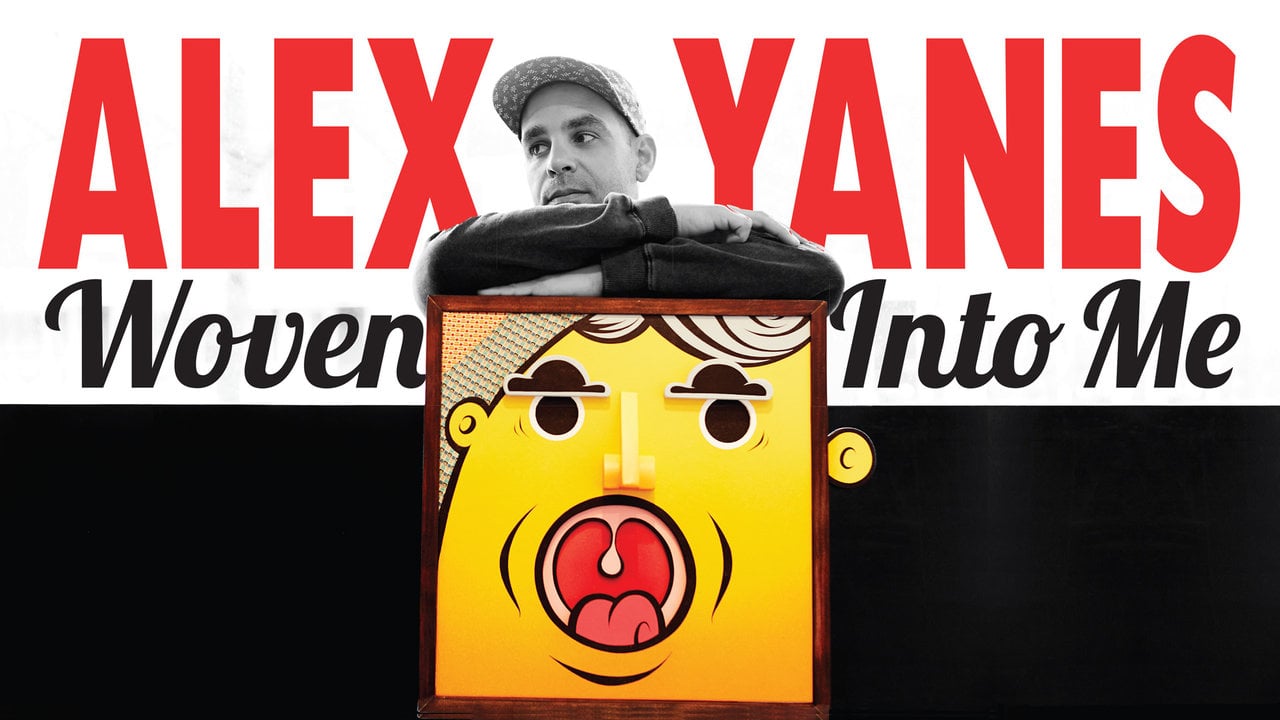 A world-renowned creativity changing from wood, acrylic, resin and enamel in three-dimensional installations to a new collection of unique clothing. Each garment has an ideal vision of Yanes' history and his love of art or his childhood memories. A reminiscence of the way things were, a carefree and easier time in his life, when things were still new and pure. A work with a certain pop and friendly aesthetic, full of bold, almost animated colours.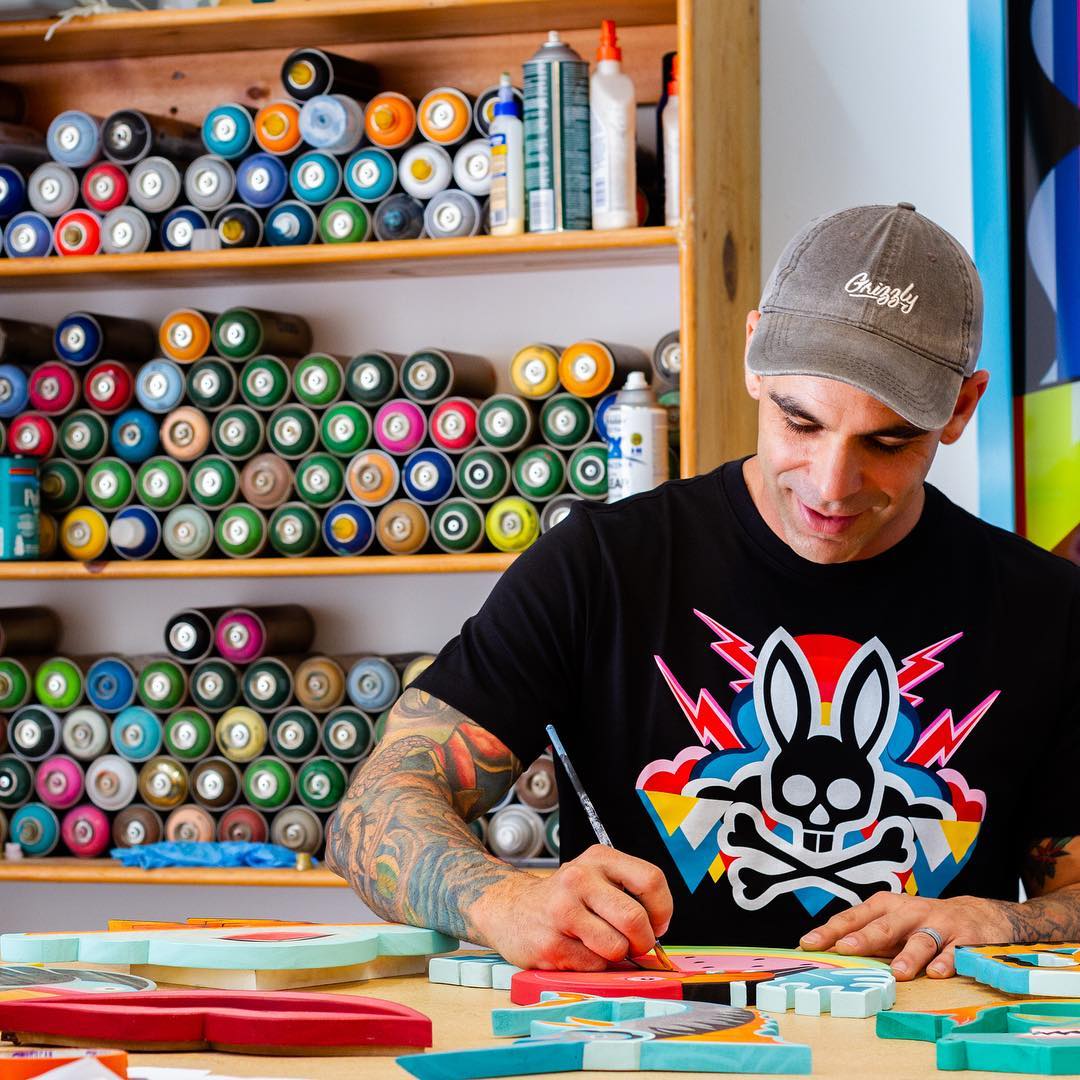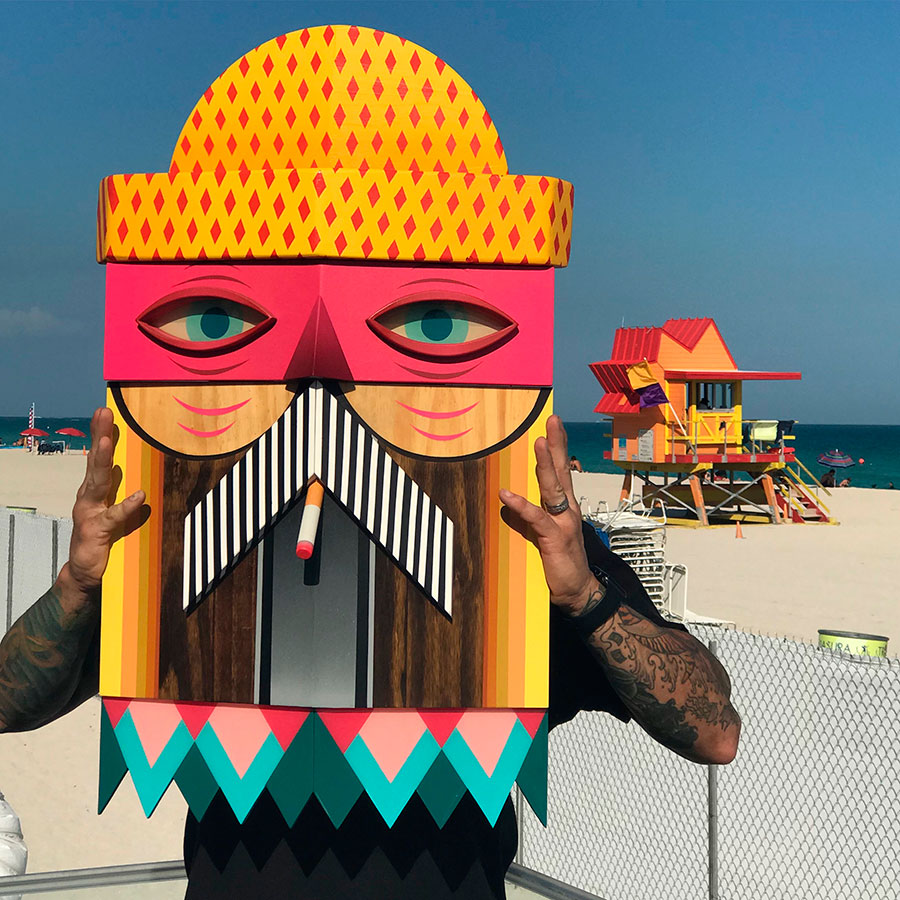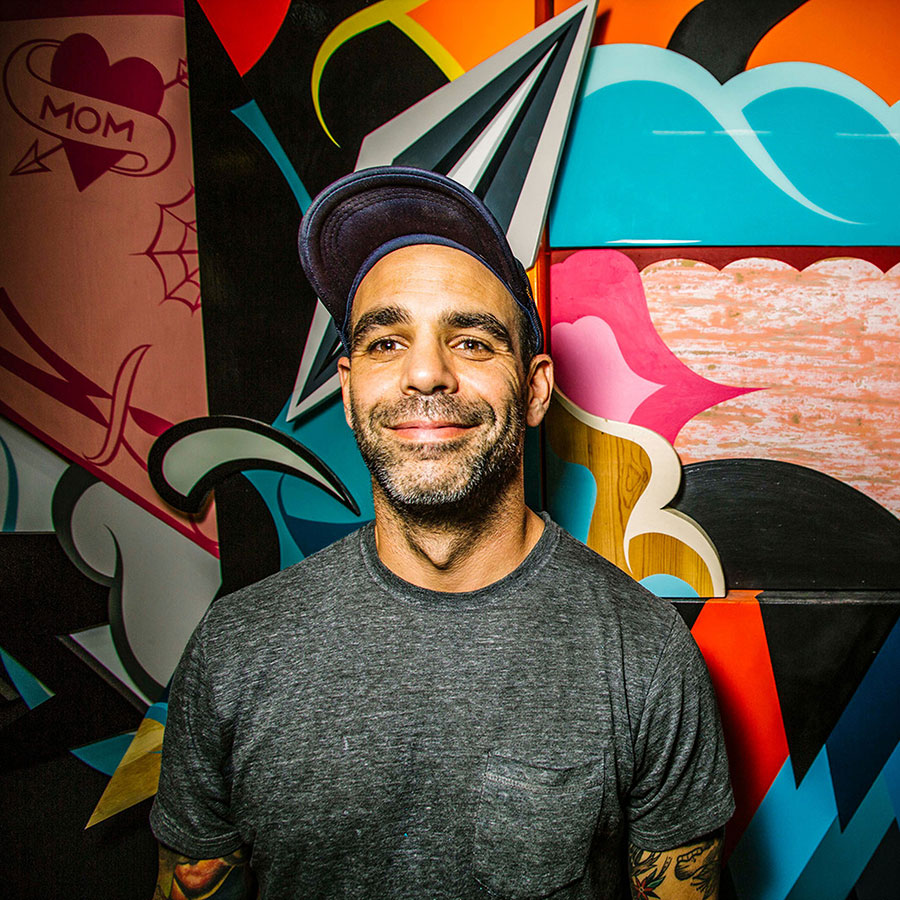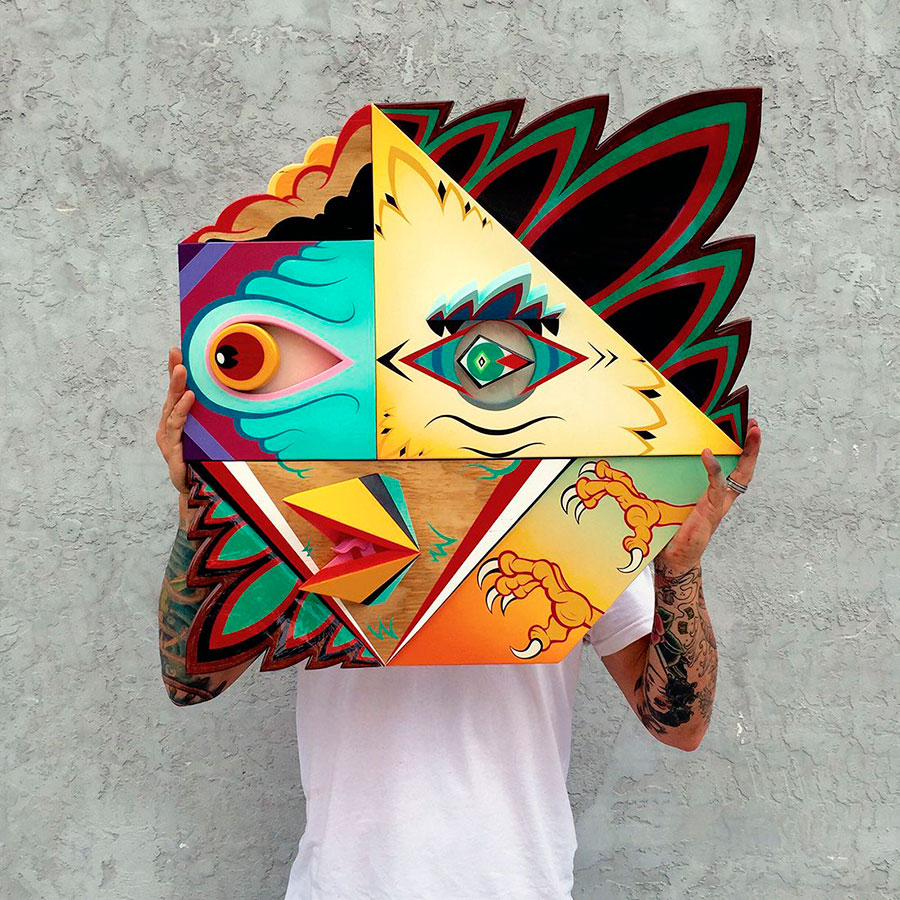 When you meet Alex, you are struck by his charisma and accessibility within the burgeoning art scene or with the well-known international brands he has worked with such as Adidas, Red Bull, Sony, Twitter, Miami Dolphins, The Learning Channel, Vans, Kidrobot, UsTwo Games, Delta Airlines, Coca Cola and Rag & Bone.
He likes the work of 'Los Carpinteros' from Cuba, Wayne White, Eddie Vedder and, of course, Barry Mcgee, as well as Jasper Johns, Andy Warhol and Frank Stella. Pearl Jam has set the soundtrack to his life and channelled his artistic energy. The descriptions of Miami in terms of pop culture are what you can see in Miami Beach, but not in Miami as a whole (Miami Vice, GTA video games, Dexter, Hotline). The colours and content of his work are a retrospective of the city's Art Deco history.
"Today my artistic inspiration derives from the vibrant props of my surroundings, parenthood, life circumstances, subcultures and the ability to create something out of nothing". – Alex Yanes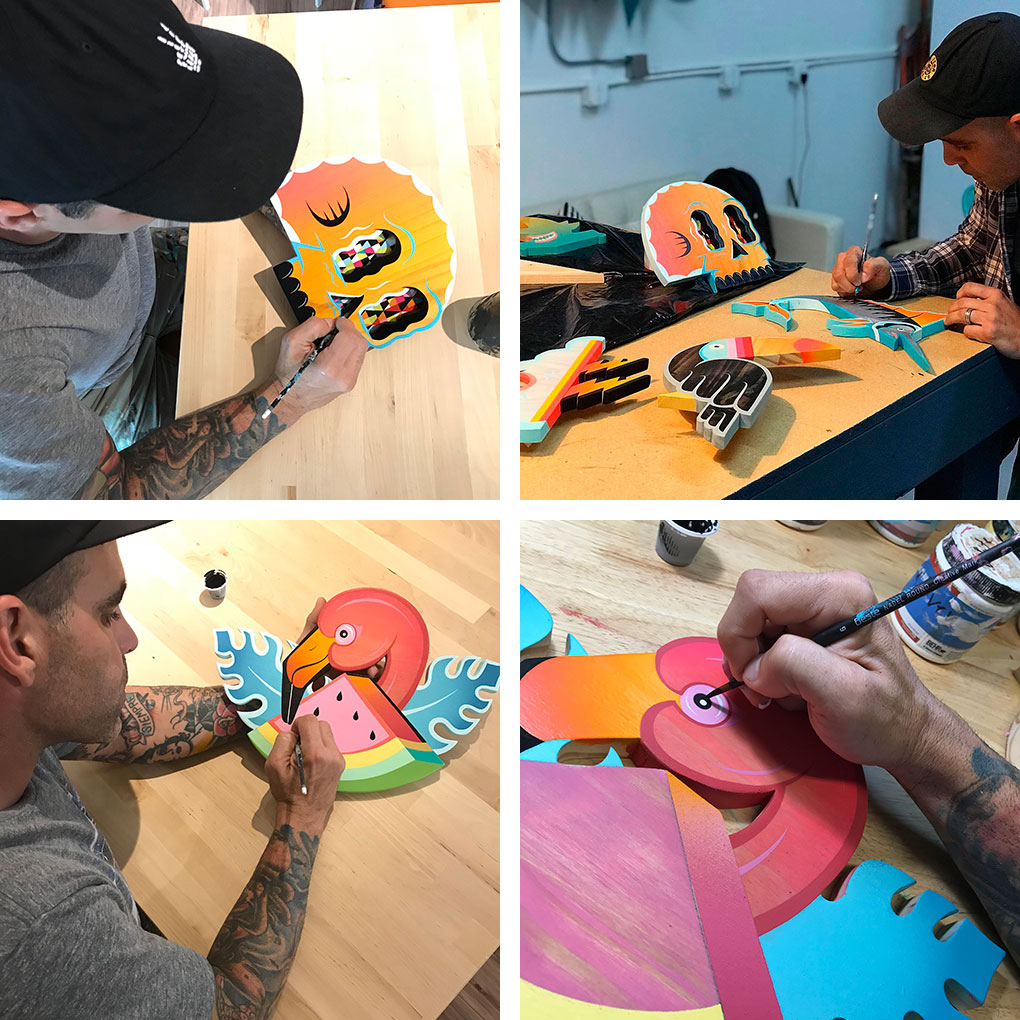 LATEST COLLECTION ALEX YANES x TIWEL!