Antonyo Marest
The work of Antonyo Marest (Alicante, 1987) is like a piece of Mediterranean Sea. A journey of textures, patterns and geometric shapes through different shades of blue. Tiwel's Spring-Summer 2017 collection is looking forward into breaking the paradigms by choosing Marest's patterns and printing them on special garments.
Designs that reflect the innovative spirit of the artist in nine exclusive garments. Get dressed in Tiwel and be part of a work of art.
After having traveled all over the world, and absorbing graphic culture from America to Central Europe. He is currently located in Madrid willing to show his creativity and ingenuity in any field. He's being in many exhibitions: customization, street art, graffiti, interior design, textiles and industrial design.
Among his creative works, there are several exhibitions that take his creativity from inside a museum into the clarity of the streets, sharing his art with the audience in the form of paintings, sculptures and photographies.
His furniture and clothing designs, album covers, posters, merchandising, marketing campaigns and street art are some of his work that is worth highlighted. In addition to being an "all-terrain" designer, he is a deep lover of architecture, photography and film. He has the ability to decontextualize an idea and make it bigger. Antonyo Marest. A restless mind. A factory of ideas.
RELATED NEWS:
"Bite a Mediterranean piece"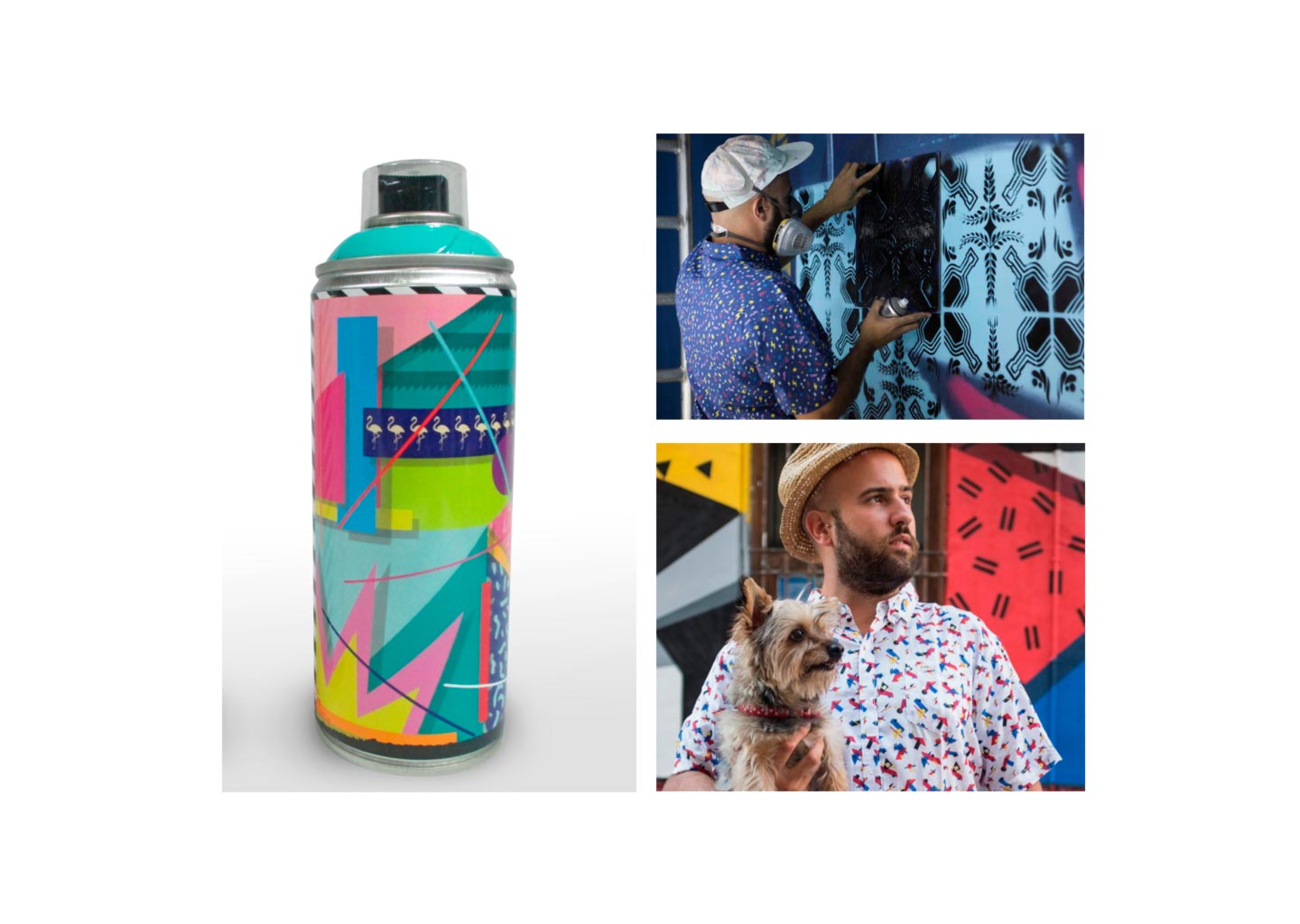 FIND OUR ANTONYO MAREST COLLECTION!