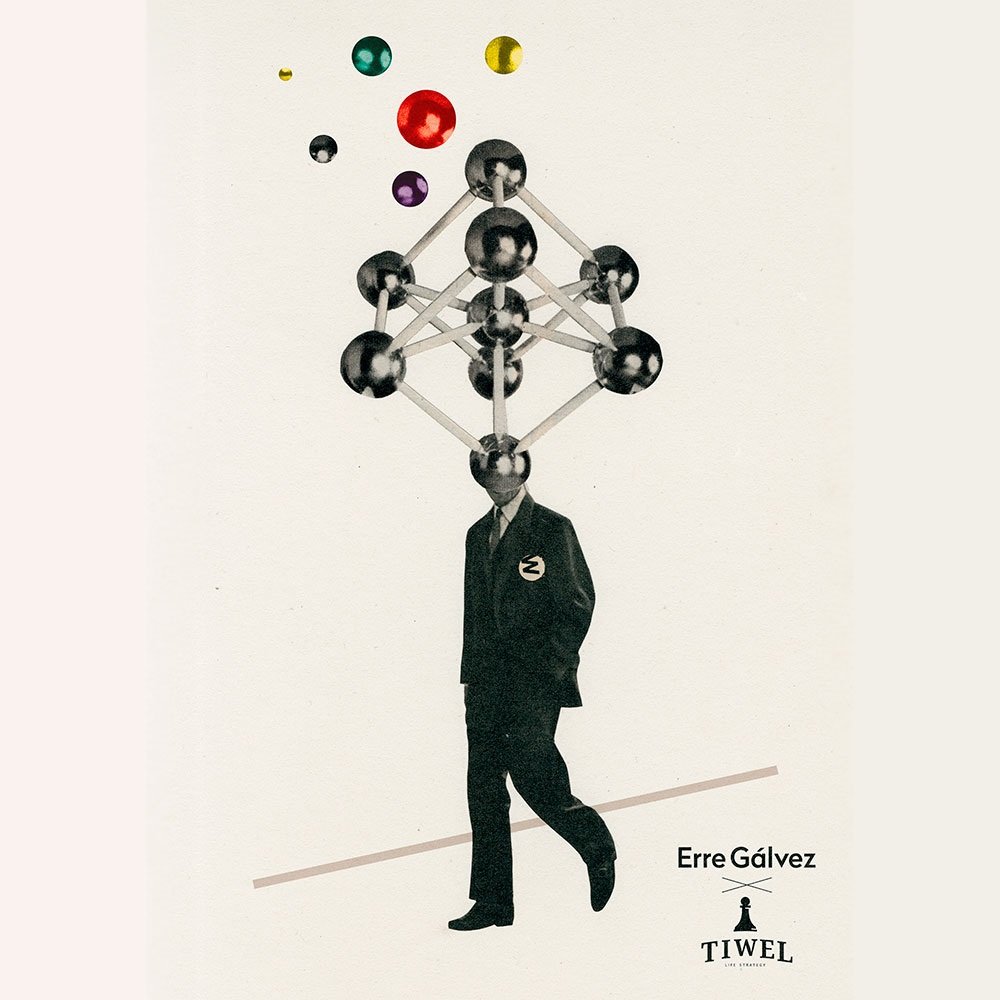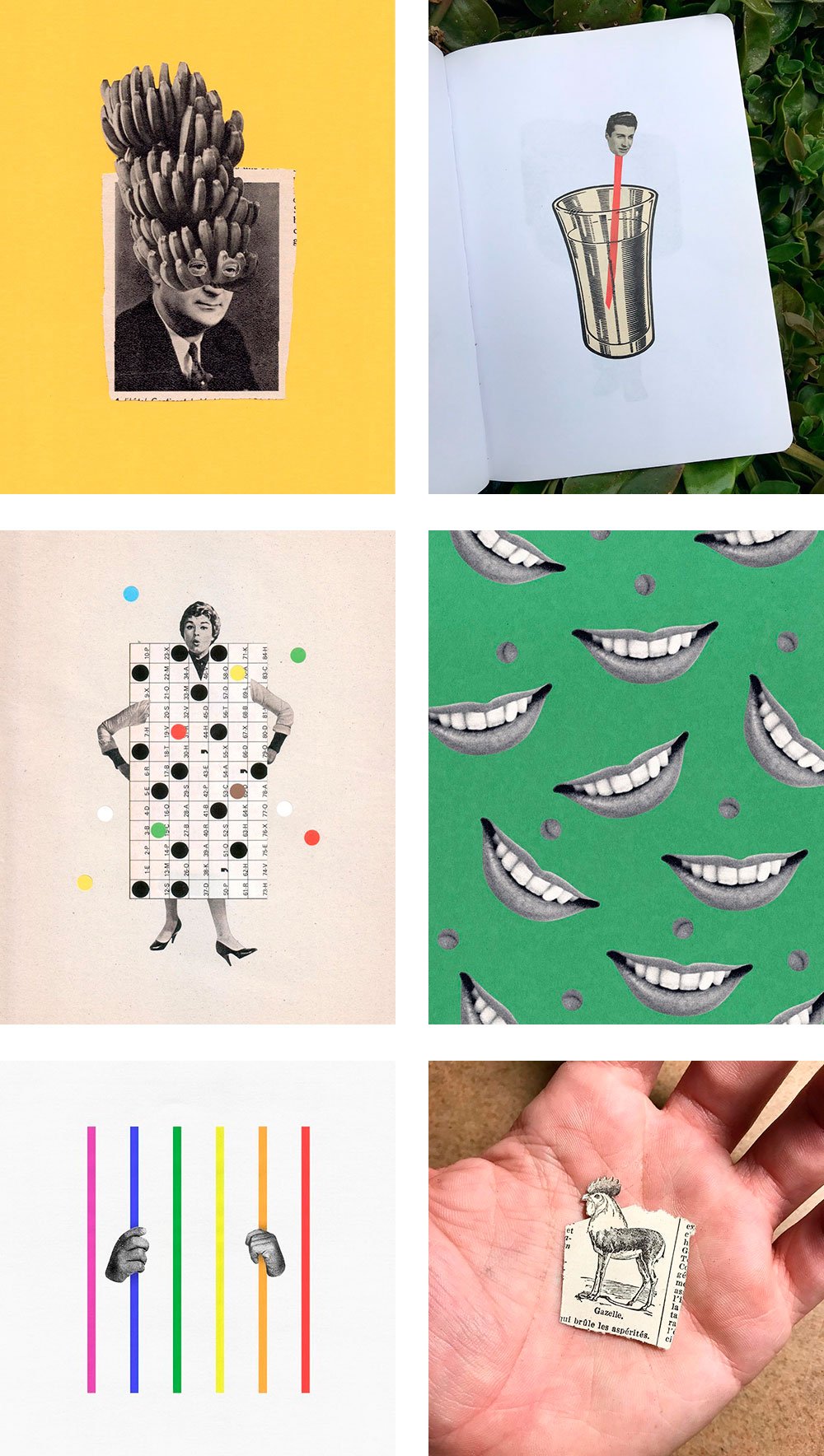 Erre Gálvez
Raúl Gálvez, better known as Erre Gálvez, is a multidisciplinary designer who creates stories with old magazines, abandoned books, typographies or found objects. His desire is to bring forgotten objects back to life by saving pieces, cutting, combining, drawing with them a new world with old protagonists.
Passionate for typography, collage, illustration, printed ink, paper and movement. He spends his life walking between graphic design and the cutting edge of his scissors. Or was it the other way around?
Born in Elda (Alicante), he has always been fascinated by art and anything out of the conventional, where everything seems but is not. Obsessed with observing things from their hidden side.
Erre Gálvez is a talent in design and collage, as you can see in the outstanding garments we've launched for this season. His balance on content and form is coherently defined, although he declares himself an author in need of an escape valve: collage. A technique that he has been working with for years and where he feels very comfortable, allows him to disconnect from the world and, above all, from the computer.
"I love to fill the floor with magazines and get cutting."
His method and work process is clear, fascinating him to work with physical elements, ancient objects, typographies, textures…. Analyzing his collages and, above all, 2D collages, you can see how he turns everything around and is very inspired by old objects and contexts, especially old publications printed with types of wood or lead of perfect compositions.
Sometimes, his creations reinterpret canonical works and take images of characters from the world of cinema and art, such as La Gioconda, Mondrian… On the other hand, many say that his works resemble the style of Joan Brossa. Anyway, he doesn't like labels, but the people who see the work are the ones who qualify it.
"I just like what I do and enjoy doing it. I never disconnect from the visual world".
Erre Gálvez starts to cut and his works come up in a magical way. To create images he can start from a concept, looking in the magazine directly for something concrete (a leg, for example). At other times, he throws the magazines on the floor, sits down and starts browsing to see what he can design.
In an eagerness to bring forgotten objects back to life, he works saving pieces, cutting, combining, drawing with them a new world with old protagonists.
Official web: erregalvez.com | Instagram | Facebook | LinkedIn
DISCOVER OUR ERRE GÁLVEZ COLLECTION!