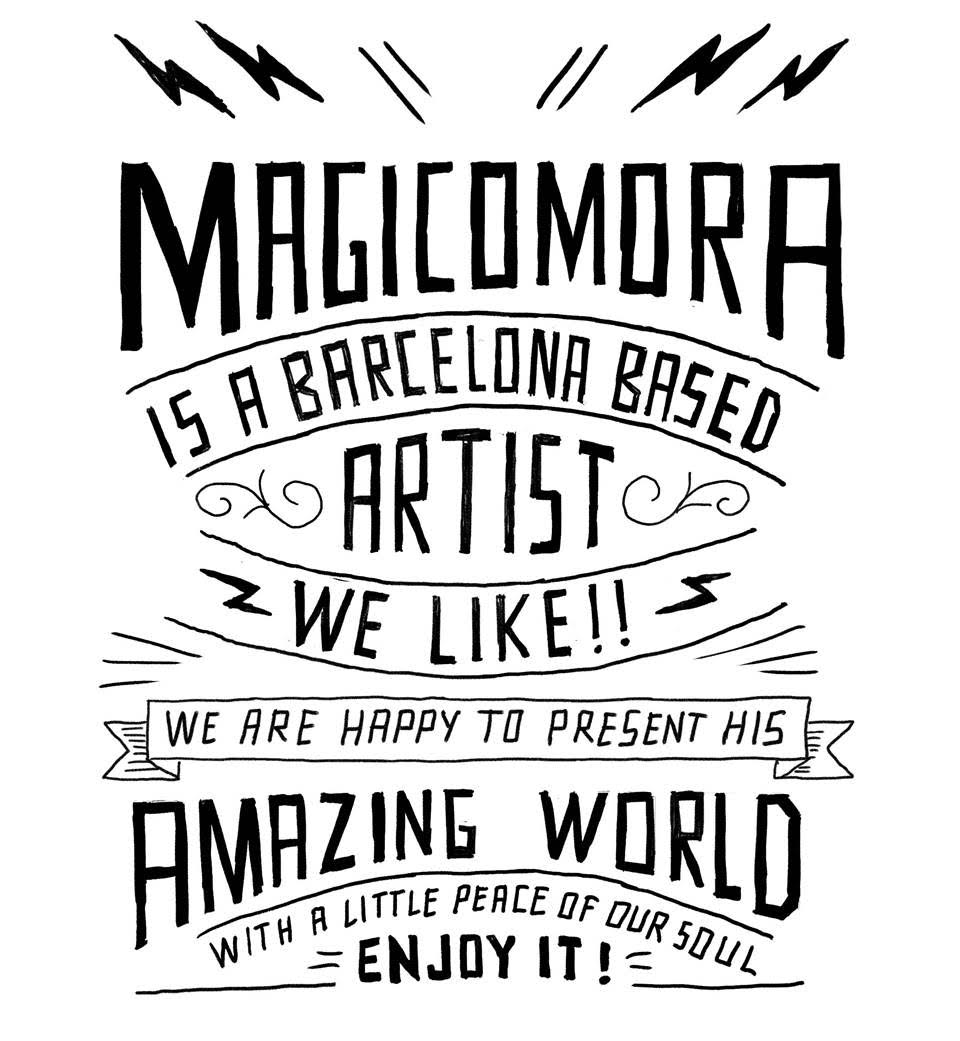 Sergio Mora
Sergio Mora (Barcelona, 1975), also known as MAGICOMORA, is a painter, illustrator, draftsman and a regular contributor to the different Tiwel collections, his latest collections of spring and summer was such success we decided to repeat with his fun, eye-catching garments and recognizable style.
However we are still hallucinating with Sergio Mora's kaleidoscopic world where nothing is what it seems to be. It is a continuous flare in the realm of the impossible. "He is a versatile artist: paints, illustrates, flirts with comic book style, makes videos, perfomances, and often his work is accompanied by his personal image, featuring certain showman skills".
Winner of the Latin Grammy for Best Design 2016 for "El poeta Halley" by Love of Lesbian music band, recently he created the murals of the restaurant Bazar Mar by chef José Andrés, designed by Philippe Starck in Miami.
He also collaborates with Gucci and other renowned designers. His illustration draws from childhood, games and toys, rock, pop, cinema, science fiction and monsters. His work has been exhibited all over the world (London, New York, Dubai, Taiwan, Italy… and Madrid).
He was our first guest artist, back in 2015, with a magnificent result in sales… In the course of these years Sergio Mora has gone on to become one of the best illustrators in the world.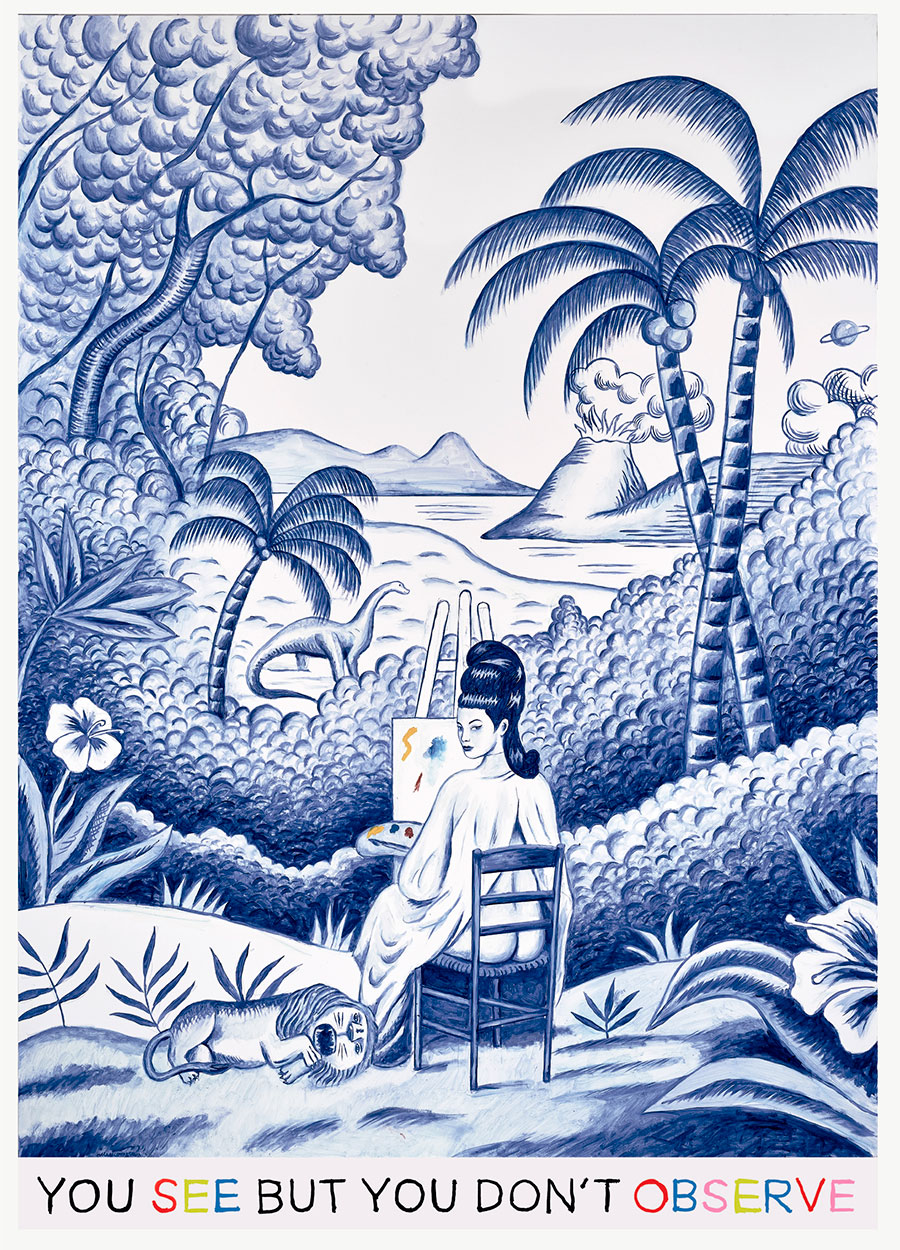 "MORALAND is a country ruled by Sergio Mora iron fist, the terrible dictator who forces citizens to live in extreme poverty, mortal luminosity, totalitarian mood, work elegance, dangerous benevolence and fun absolutism. Worst yet such state is a state of the being, a state condemned to sublime happiness (PHILIPPE STARCK)"
MagicoMora creates attractive and evocative images, linked to the moment in which he lives: a highly attractive universe full of complicity with the viewer, with whom he shares visual experiences and cultural environments, where everything happens at the same time, confronting in the same place and moment, in a fluid and natural way, scenes and characters that could seem completely disconnected.
Behind the sympathetic and magical image of his work, hides a painter yet to be discovered in all his potential, able to transmit a universe of pictorial energy, without needing to be linked to a figurative image, or even to shine with its own personality . When we are born we come as a blank sheet, without prejudice and free of concepts. We have been forced to adapt and inhabit within "the invention of reality" that our predecessors have created. We stumbled upon tacit concepts such as nation, language, religion, etc. These concepts are not part of nature; in geological maps there are no borders nor flags, all these are artifices. But human beings have to organize in order to create these artificial concepts: we invent reality; We are the creators of the reality we inhabit and those responsible for its evolution.
RELATED NEWS: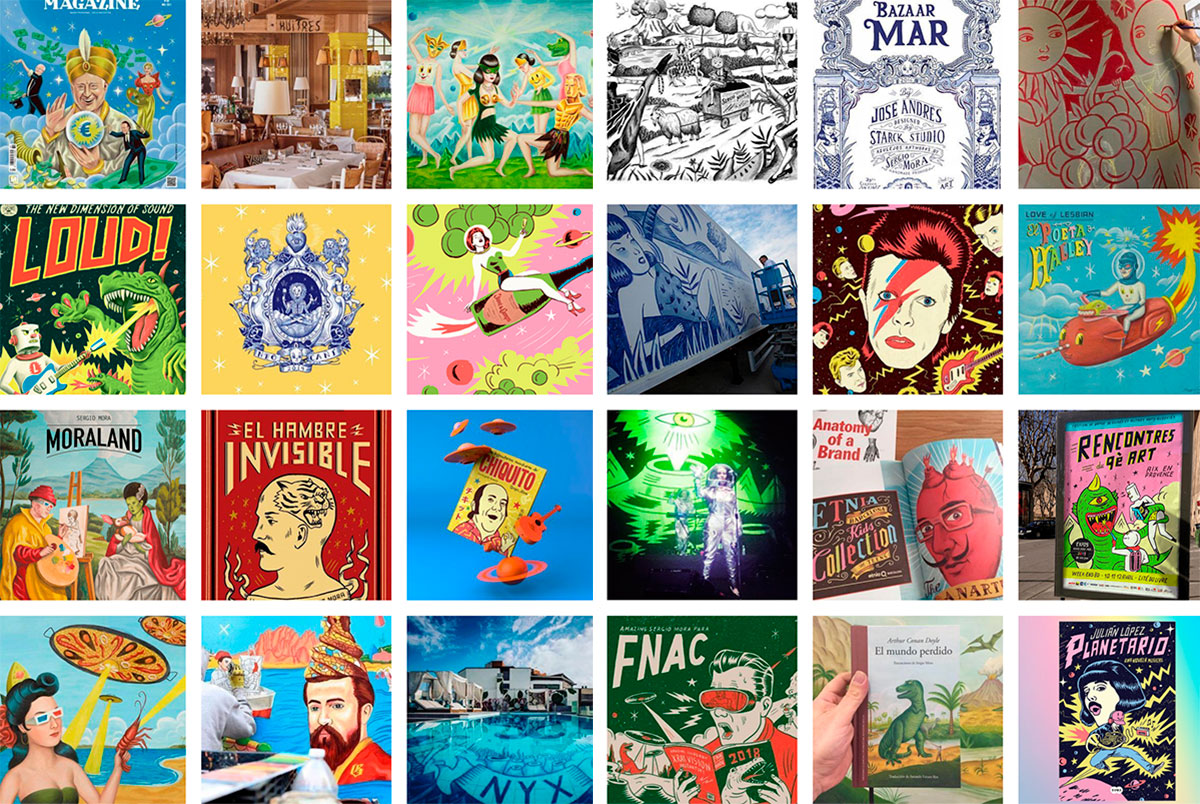 "Moraland is a country ruled with an iron fist by Sergio Mora"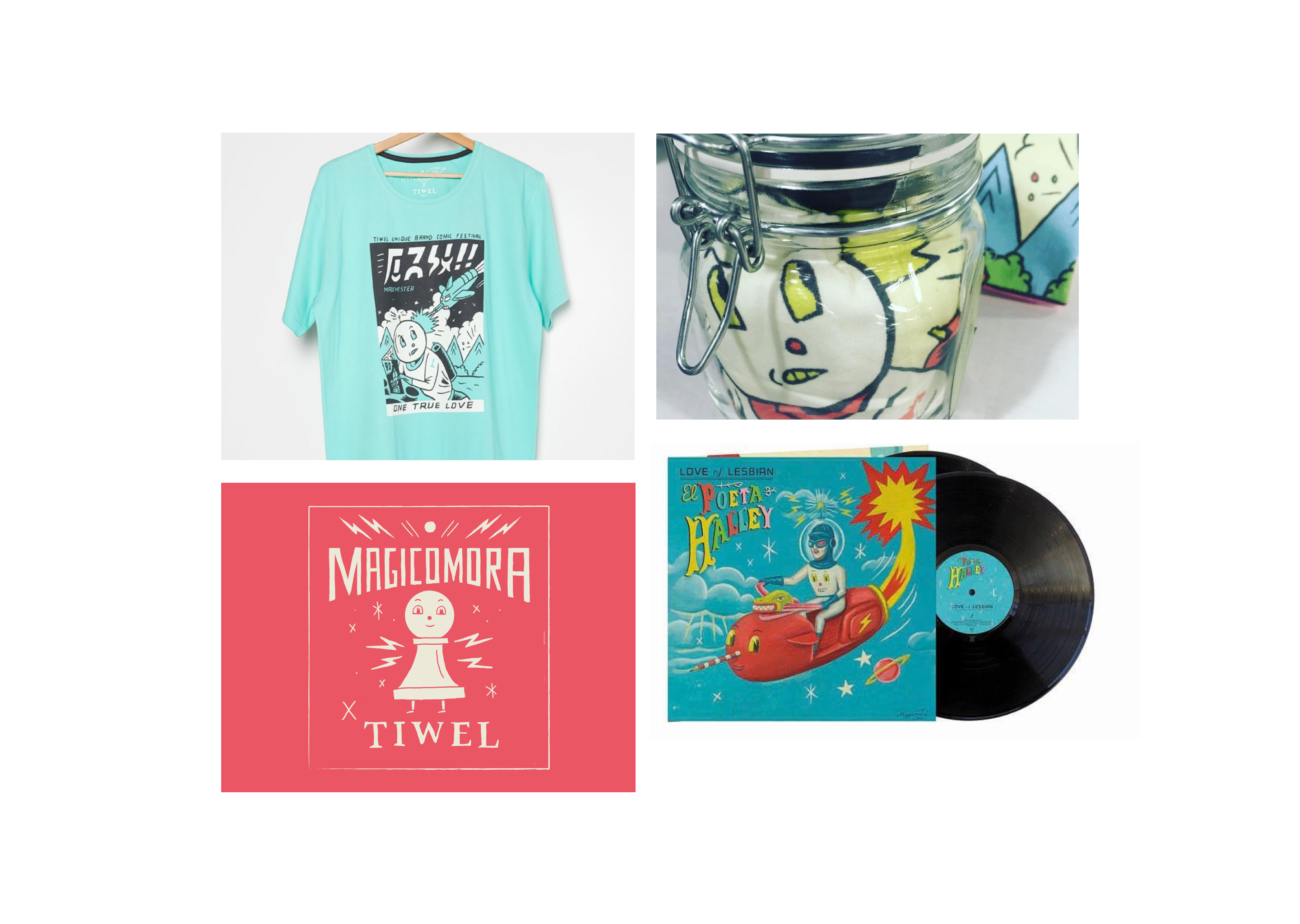 FIND OUR SERGIO MORA COLLECTION!