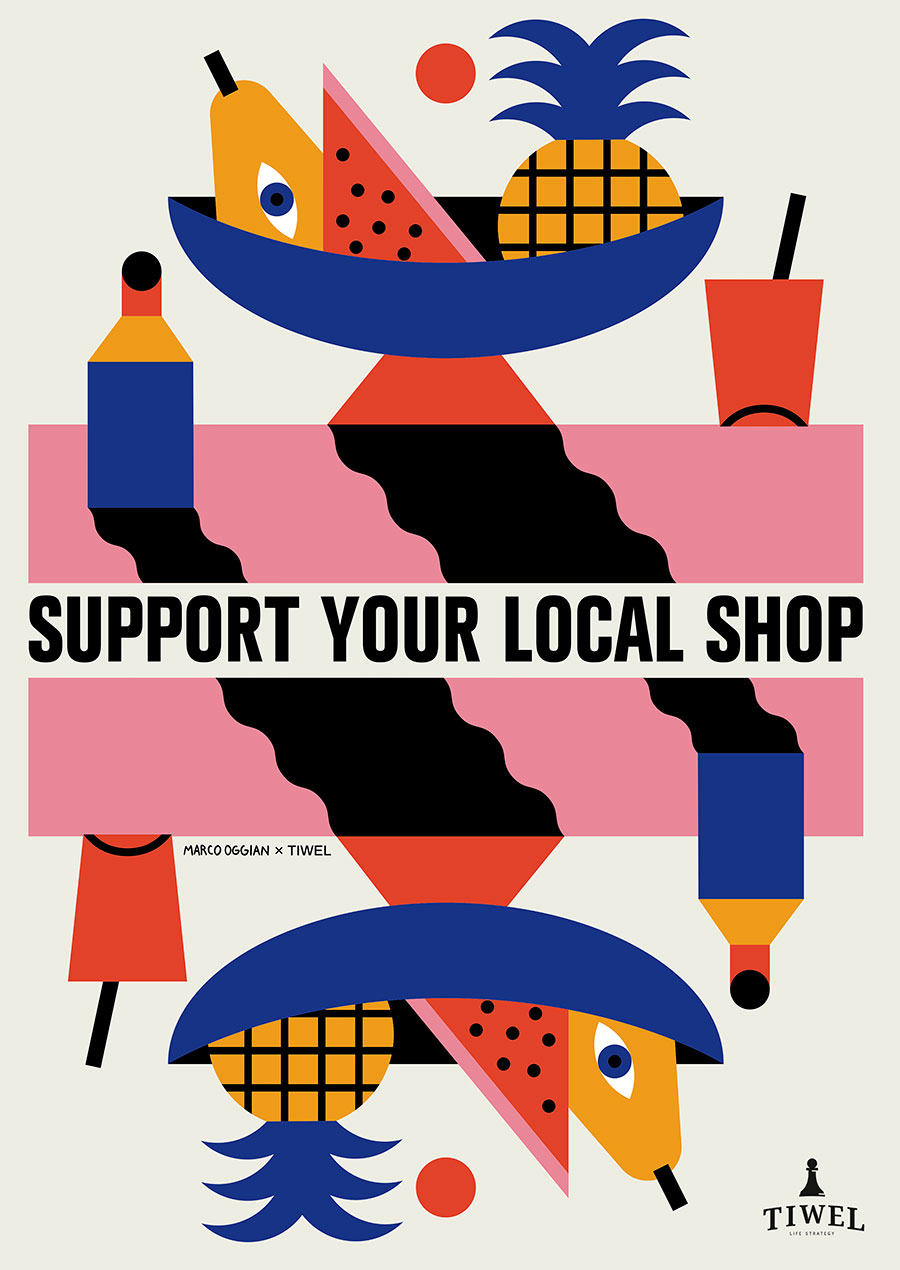 Marco Oggian
For this autumn-winter, we have a special edition capsule collection created by guest artist Marco Oggian. Born in 1990 in Venice (Italy) and currently residing in Spain, Marco is a fearless artist, illustrator and creative director who is sure not to leave you indifferent!
He has worked on more than 150 projects around the world with 300 or more drafts. Often using simple shapes and bright colors to highlight critical, controversial and social issues, his posters and prints have featured prominently in many iconic moments in recent years. From criticism of the Syrian war to the Black Lives Matters riots last June. His strong sarcasm has generated two well-marked positions in the viewer. He is not afraid to stand up for a cause and is clearly visible in his work.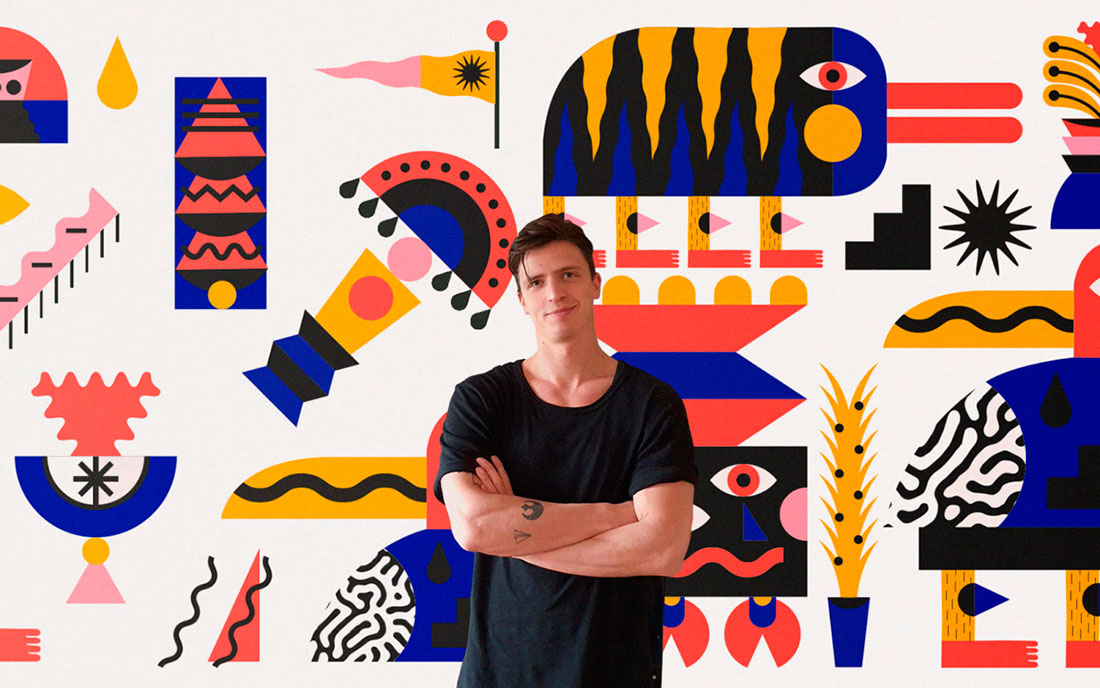 His style is defined by strong, bright colours and simple shapes, used to represent everything in a simple way. He creates a visual identity using geometric shapes to apply them to any creative project, taking care of balance and paying special attention to the viewer's critical thinking by highlighting social and controversial issues.
Visual identity systems go beyond logos, isotypes or colour palettes. Marco is able to represent anything and everything and all kinds of concepts using as few elements as possible, where less is more. A highly recognisable style by getting rid of the really unnecessary.
Marco has wanted to be illustrator since he was just a little kid. Describing his style as "simple, strong, a five-year-old could do better", it seems that a lot of that energy has stayed with him. Although most children don't quite have Marco's client base, there's definitely more than a touch of the playful to the Italian illustrator's colourful approach.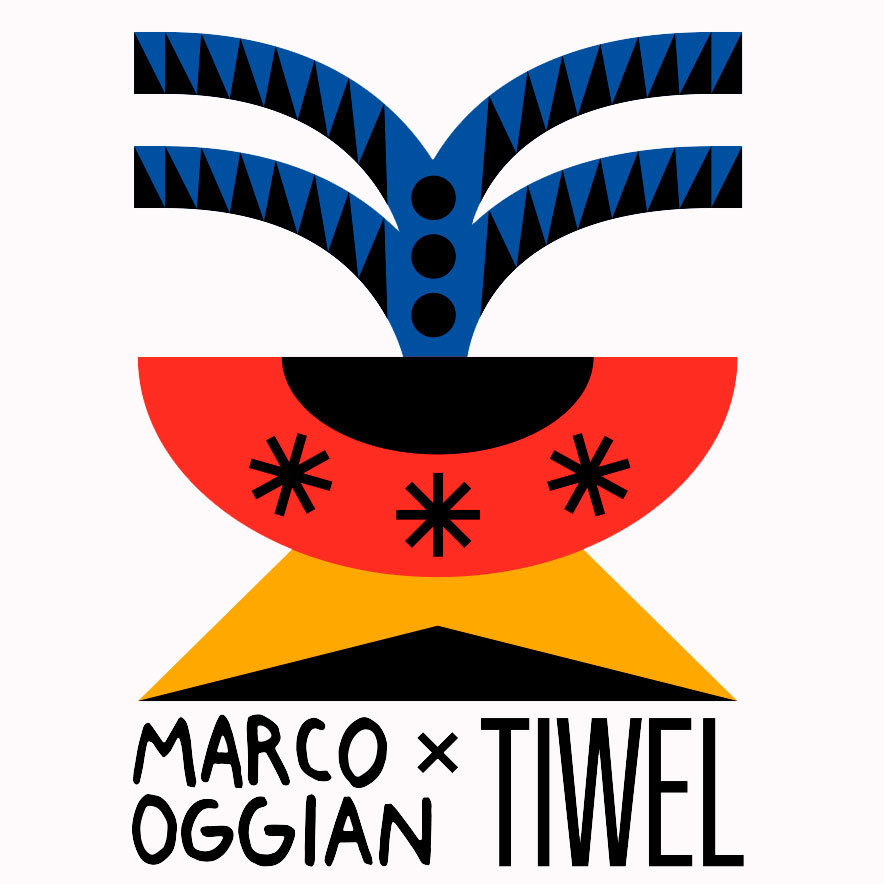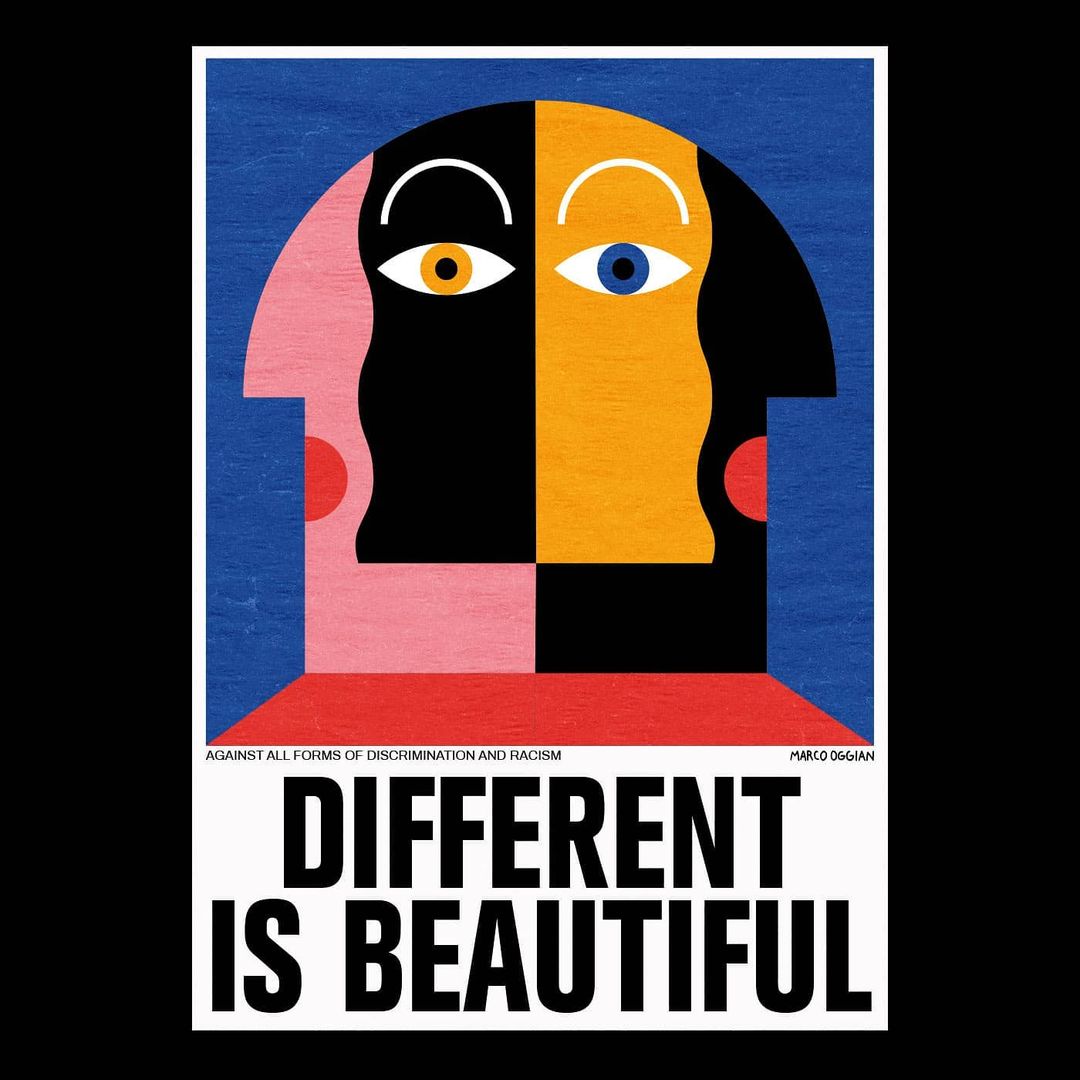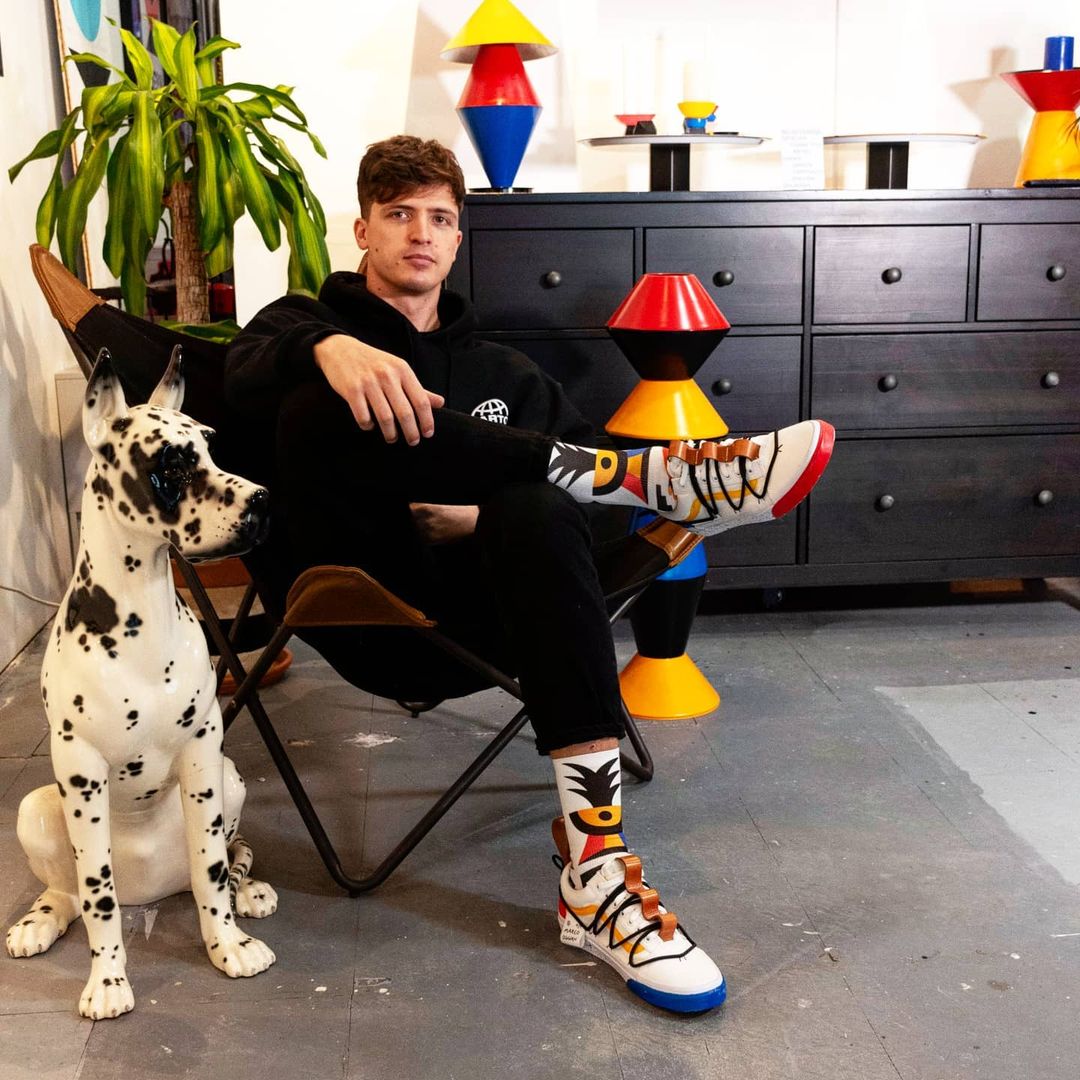 "My creative style is a bit explosive. It's like a hoover that sucks ideas and inspiration from everything around me. Then one day it gets full and suddenly the hoover bag explodes and there's dust and debris everywhere. Finally, the dust settles, and with a lot of patience I sort it all out and organise it into a new creation."
He strongly believes that art and illustration should not be considered as exclusive and luxury genres. Against all forms of discrimination and racism. All too often we hide behind social masks because we are afraid of what people think of us. Don't let people change who you really are. BE YOU!
"There is nothing more beautiful than diversity. No matter if you're white, black or even blue! Let's stand up and help spread the voice of our brothers and sisters. Today more than ever, fuck racism.".
After five years of study at the Liceo Artistico Angelo Frattini in Varese and despite his expulsion from the university in Switzerland, he began his professional career working as a graphic designer for different brands. Over the years he contributes to the creation of "True Color Films" in Switzerland, one of the most interesting and innovative studios for artistic direction and audiovisual specializing in extreme sports in Europe. During this time he has lived and worked in Milano, Berlin, LA, A Coruña (where he's living right now) and several South American countries. Also, exhibiting in Paris, Barcelona, Berlin, London, Seoul and Tokyo.
Since then, he had the opportunity to broaden his artistic horizons by collaborating with big-name clients such as Nike, Volcom, BMW, Vogue, Samsung, Saatchi & Saatchi and Firefox. His works have been published in more than 30 books on design, branding, illustration and typography and some projects are exhibited in galleries in cities such as Paris, Barcelona, Berlin, London, Milan, Seoul, Turin and Tokyo.
His fantasy universe is an ode to diversity and the different cultures of the world. The true charm of the world.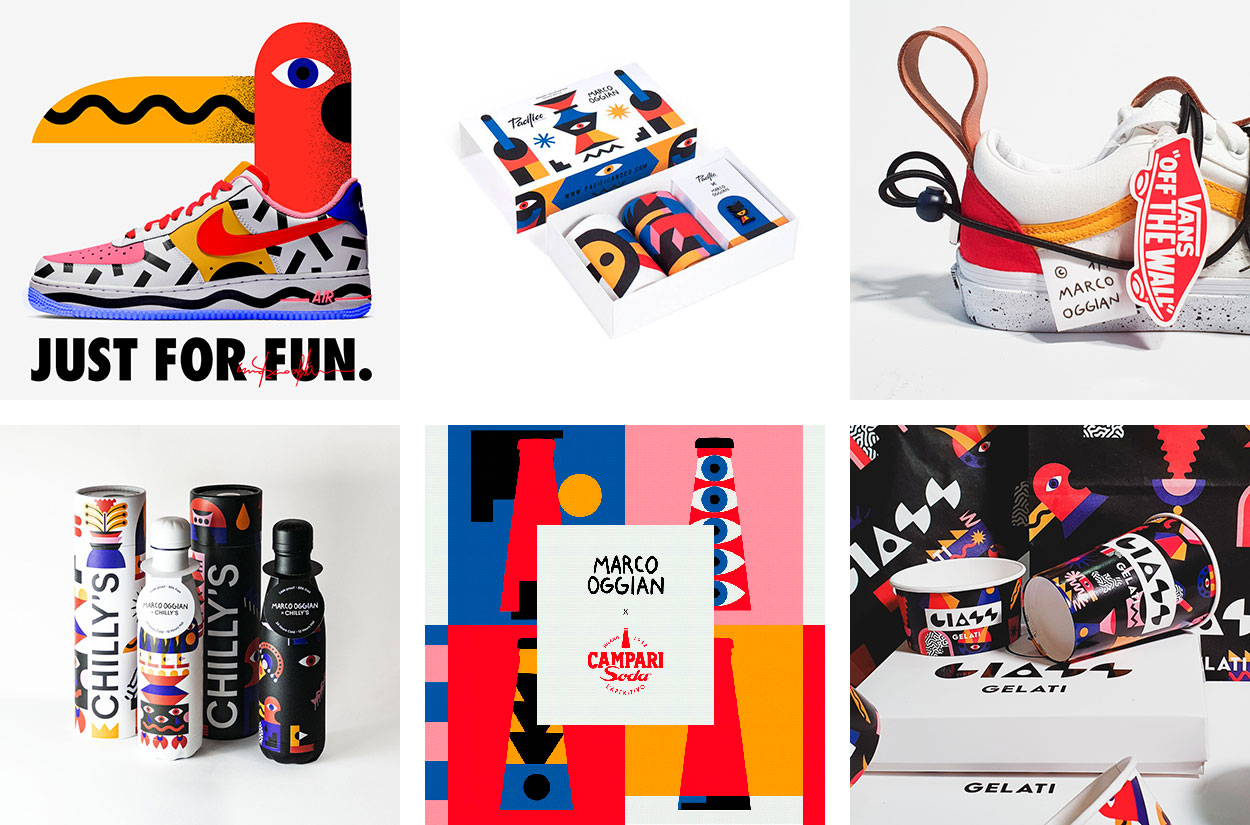 In 2019 he opened "Flaco Studio", a studio and gallery, with the aim of bringing art in a casual way to the young and not so young people of the city of A Coruña, where he currently lives. He is a very active person, he does not stop travelling, writing, illustrating… Currently, he is also founder of brutto.studio and co-founder of Studio Follow, a visual space to create, shoot, meet, learn & play.
The result of all this creative hyperactivity is his magnificent work, which we have now captured in a special edition clothing capsule. We hope you like it as much as we do!.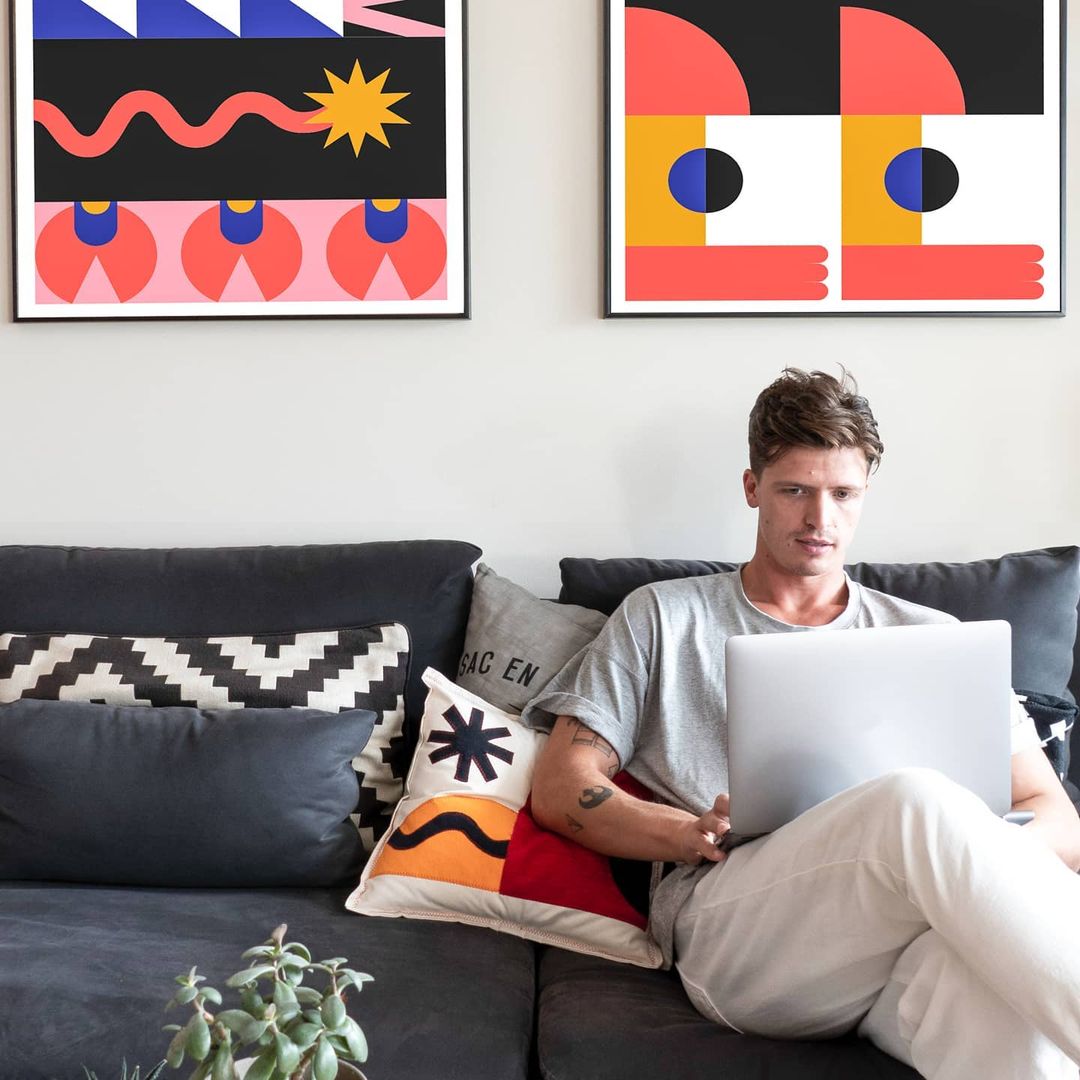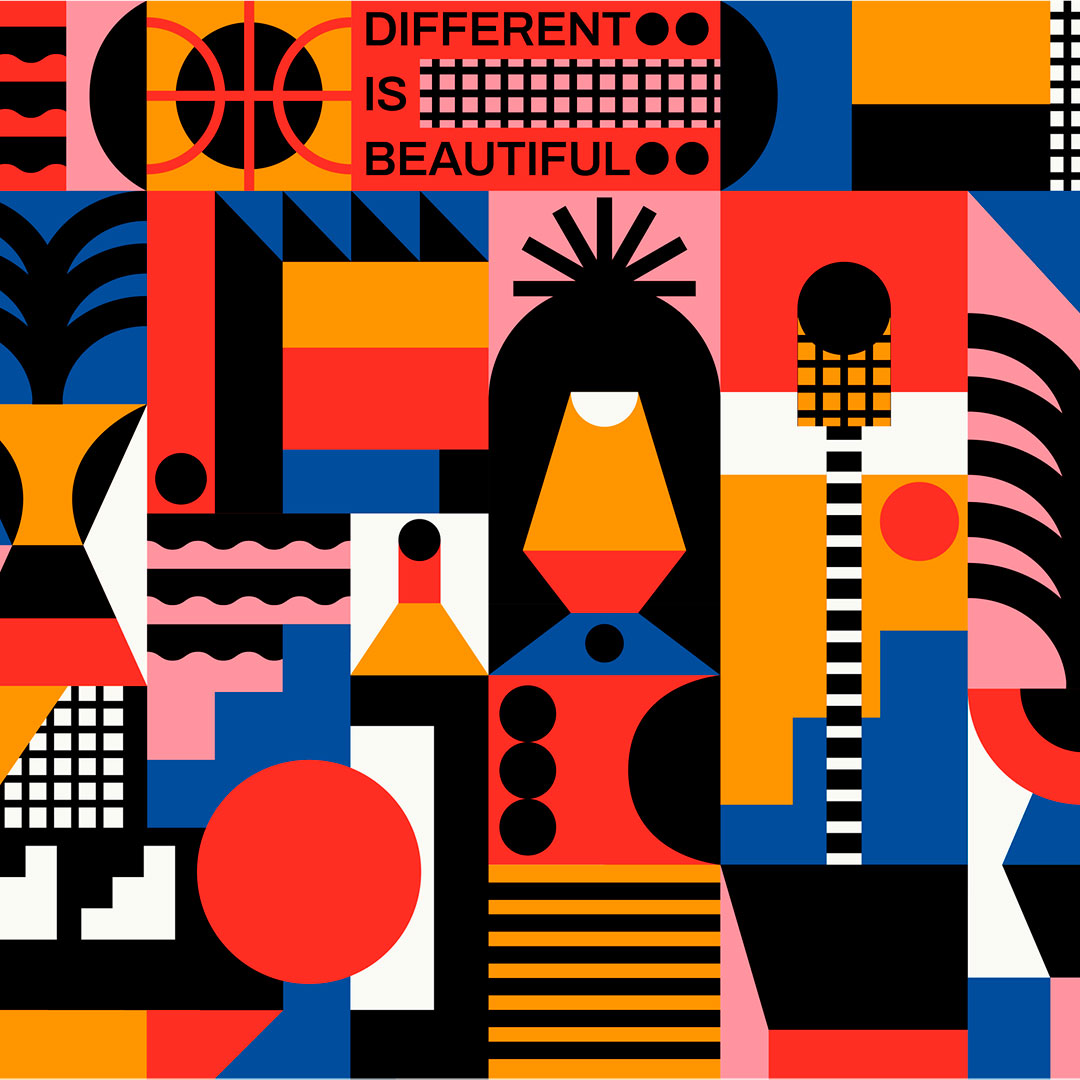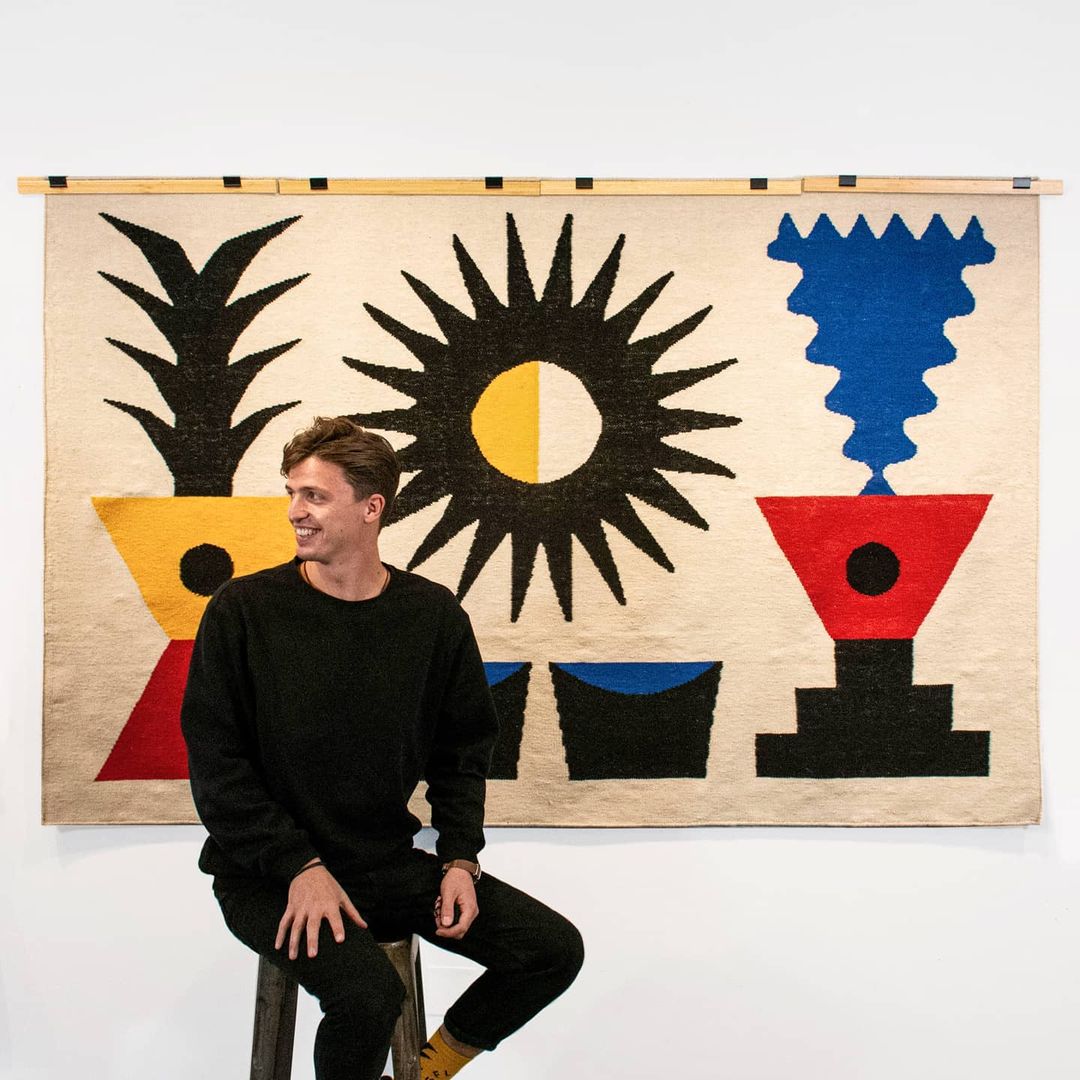 LATEST COLLECTION MARCO OGGIAN x TIWEL!