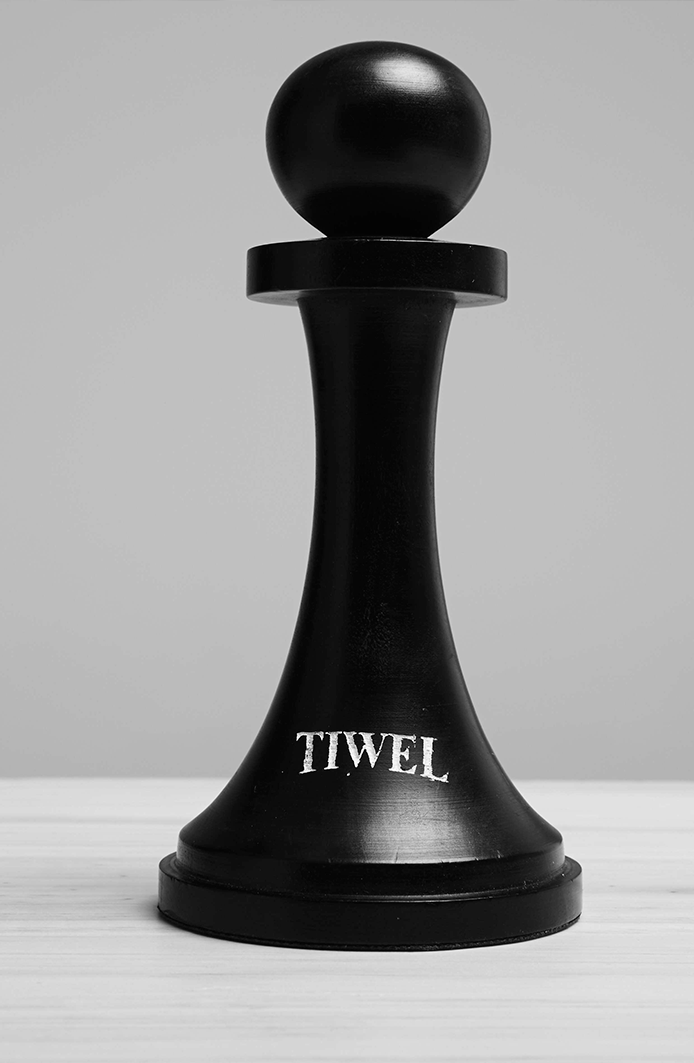 Updated: 23 May 2021
Alphadventure, S.L. (TIWEL), uses its own and third-party cookies, to perform the analysis of user navigation and offer you a better service. If you continue browsing, we consider that you accept its use. You can change the tool for more information below.
Cookies, how we use it and under what circumstance
In order to improve the Website's operation, TIWEL uses the so-called "cookies". Cookies are small files that the website installs on your computer and that allow the provision of services. These are elements widely used today on the Internet and that obtain certain information. Cookies allow a web page, among other things, to store and retrieve information about the browsing habits of a user or their team and, depending on the information they contain and the way in which it is used, they can serve to recognize it. In any case, when you only associate with an anonymous user and your computer / device, they do not provide references that allow you to know personal data, therefore, you will never get your name or any other personal data stored on your device. The information obtained is basically:
The date and time of the last visit to the Website.
City where the user is accessing according to IP address.
Number of times you visit us and screen resolution used during your visit.
Frequency, recidivism and time of visit.
The content design you chose on your first visit to the Website.
Browser, operator or type of terminal from which the Website is accessed.
Security elements to control access to restricted areas.
Collect anonymous statistical information, such as which pages you have viewed or how long you have been browsing.
TIWEL cookies can not read data from your hard drive or read cookie files created by other service providers.
Why are cookies important
This collected information by cookies is used in order to improve our pages, identify new needs and assess improvements to be made in order to amend and serve our visitors.
– From a technical point of view, they allow websites to work more agile and adapted to the preferences of users, such as storing the language, the currency of the country or detecting the access device and / or the browser used.
– They establish levels of protection and security that prevent or hinder cyber attacks against the website or its users.
– Allow website managers to learn statistical data collected in cookies to improve the quality and experience of its services.
– They serve to optimize the information and recommendations that we show to users, offering the option that best suits their interests.
What are the different types of cookies that we use in TIWEL?
Third-party applications we use for navigation information, measure and analyze the audience are:
_ga y _gat

Habilitan la función de control de visitas únicas. La primera vez que un usuario entre en el sitio a través de un navegador se instalará esta cookie. Cuando este usuario vuelva a entrar en nuestra página con el mismo navegador, la cookie considerará que es el mismo usuario. Sólo en el caso de que el usuario cambie de navegador, Google Analytics lo considerará otro usuario.

fr

Facilita la posibilidad de compartir y comentar con la red social del usuario.

_gid

Es una cookie de google analytics que se utiliza para distinguir a los usuarios. Tiene una duración de 24 horas.

_pk.cdidcli,, _pk_id.9.

c48 y _pk_ses.9.

c948

Es una fuente de análisis web de aplicación libre que se ejecuta en un servidor web PHP / MySQL . Realiza un seguimiento de las visitas en línea de este sitio web.
A cookie is a text file, it is not a program or plug-in. It can not be used as a virus and can not access your hard drive. It is the browser itself and not a person who saves the cookie of a web page when necessary.
Although cookies occupy very little space (few kilobytes), as you surf the Internet the accumulation of these can occupy a relatively large space on the hard drive. That is why both the browsers themselves and operating systems have their own automatic systems so that this does not happen, usually with a maximum number of cookies that can be stored. When that number is exceeded, the browser will automatically delete those that have been used less.
If you do not want to accept third party cookies you can configure your browser, but you must take into account that disabling cookies can disable the functions offered by these third parties.
How can I set up my cookies?
By browsing and continuing on our Website you will be consenting to the use of Cookies in the conditions contained in this Cookies Policy. TIWEL provides access to this Cookies Policy at the time of browsing in order to be informed, and without prejudice to exercise your right to block, eliminate and reject the use of Cookies at all times.
Cookies are not installed on your computer in any case, unless you express your desire to browse the website. In any case, we inform you that, since cookies are not necessary for the use of our Website, you can block or disable them by activating your browser settings, which allows you to refuse the installation of all cookies or some of them. Practically most of the browsers allow to warn of the presence of Cookies or to reject them automatically. If you reject them you can continue to use our Website, although the use of some of their services may be limited and, therefore, your experience on our Website less satisfactory.
Next we indicate you the links of the main navigators and devices so that you have all the information to consult how to manage the cookies in your browser.
If you want additional information about configuring detailed Cookies by supplier or manage your preferences, visit the site Your Online Choices.
Do we update our cookies policy?
We may update the Cookies Policy of our Website, so we recommend you to review this policy every time you access our Website in order to be adequately informed about how and why we use the cookies you offer us. The Cookies Policy was last updated on 05/23/2021.