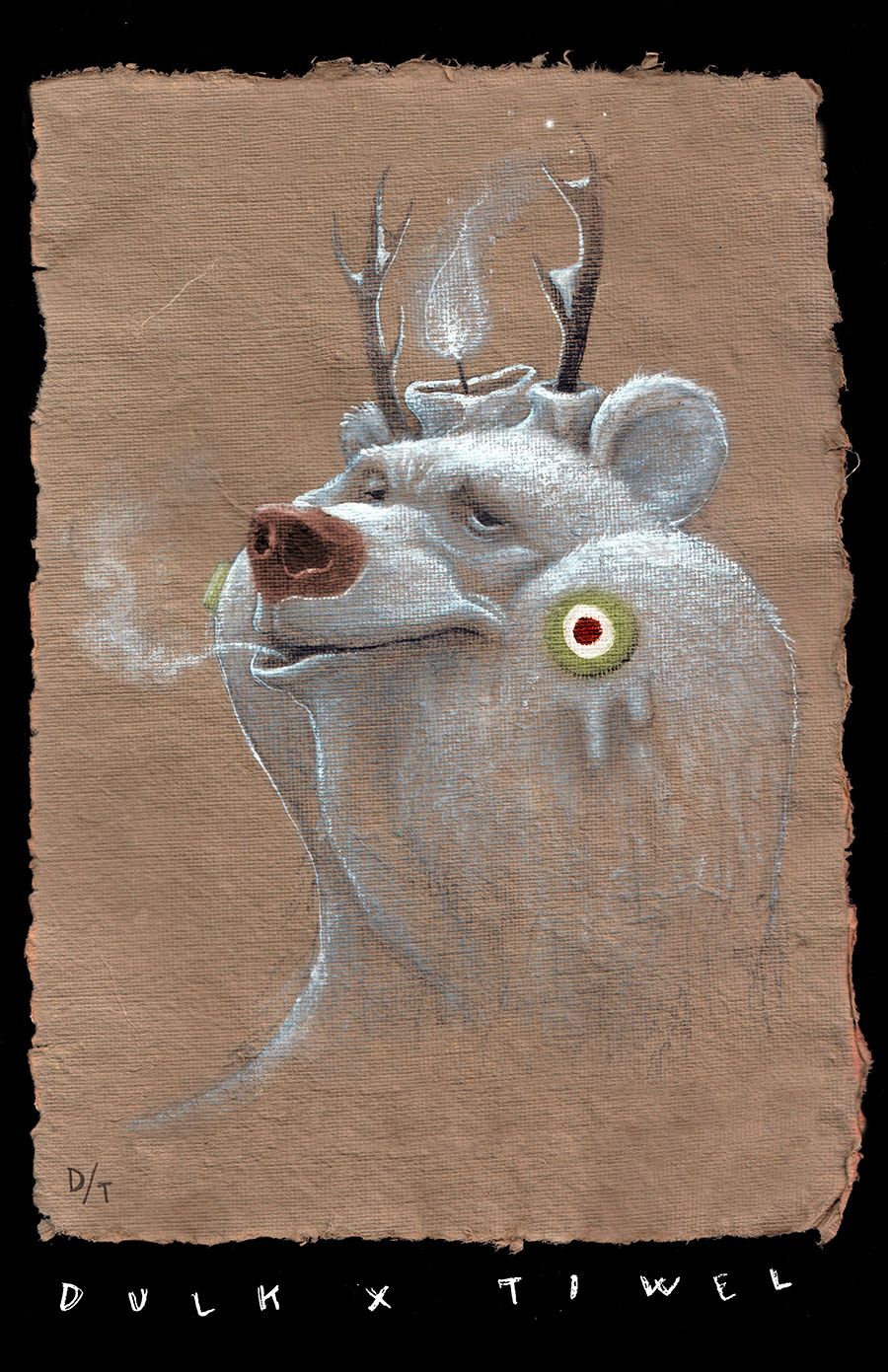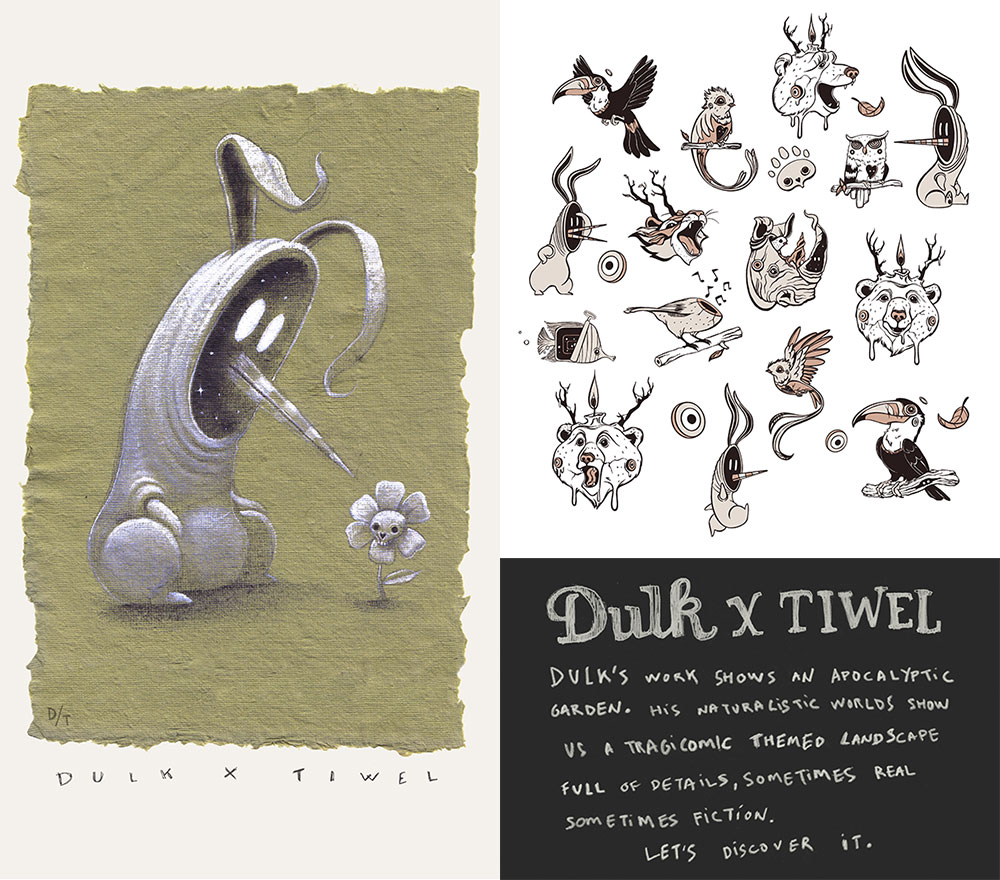 Dulk
Antonio Segura Donat, better known as Dulk, will be one of the protagonists of the special edition capsules we will have this 2022.
On the occasion of the Fallas 2022 and in collaboration with the Valencian artist, we present a capsule with several unique garments. A commemoration of the sculptures that will form part of his meta-narrative "Protegix allò que estimes" constructed by Alejandro Santaeulalia. It is not surprising that the designer is in charge of the elaboration of the municipal falla of Valencia, the main falla in the Town Hall square and the most visible in the city.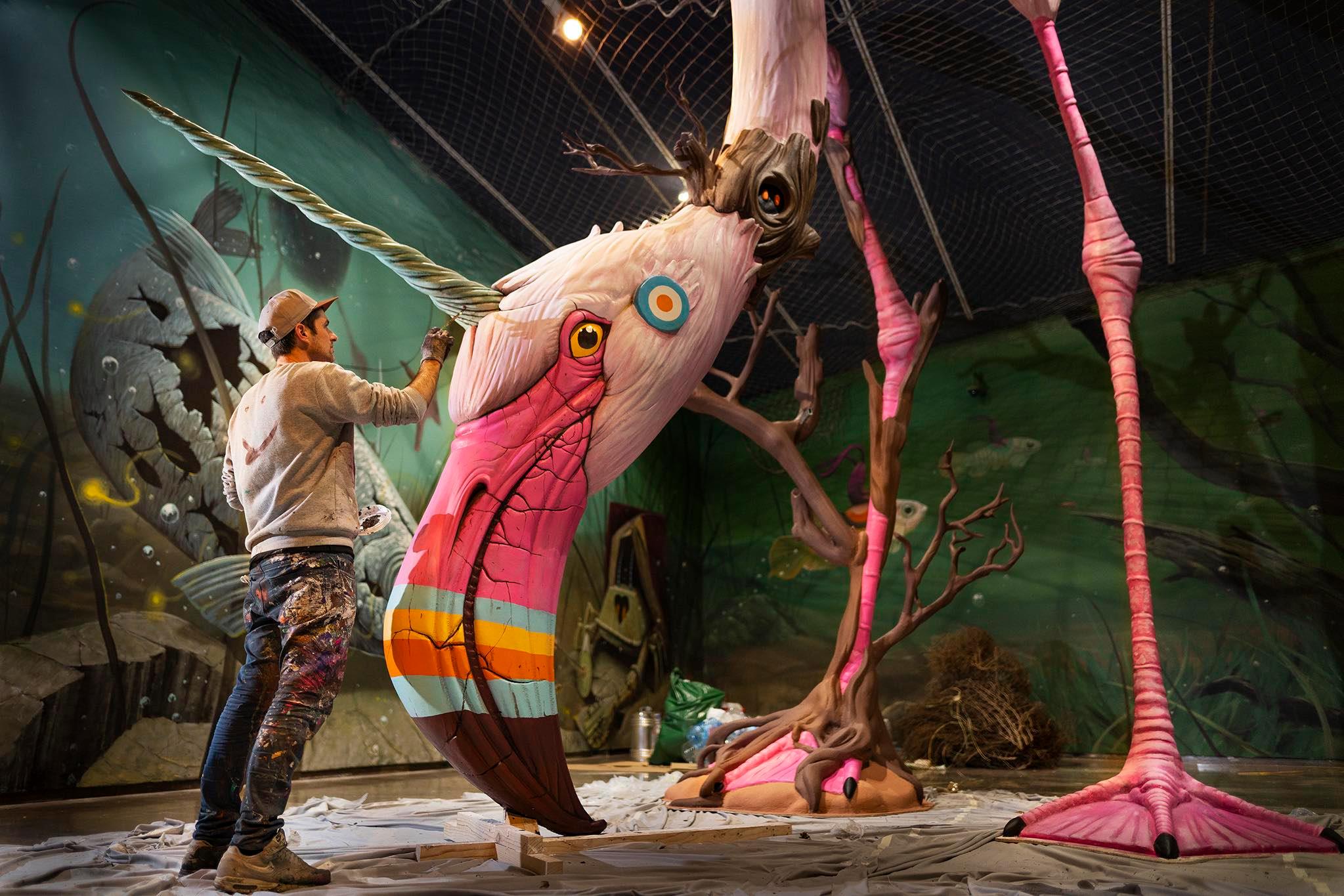 A mixture of reality and fiction with a resounding and clear message about the loss of ecosystems.
The project is pure spectacle. A 23-metre high sculpture made with sustainable materials, full of details and content, on the subject of the environmental problem. Connected to nature, the project tries to raise awareness about sustainability and climate emergency.
A work that invites us to take an active part in the preservation of endangered species and to be more aware of the health of the planet, and our responsibility in its deterioration.
From this concept, the creation of 3 unique models of ecosystem protection has emerged.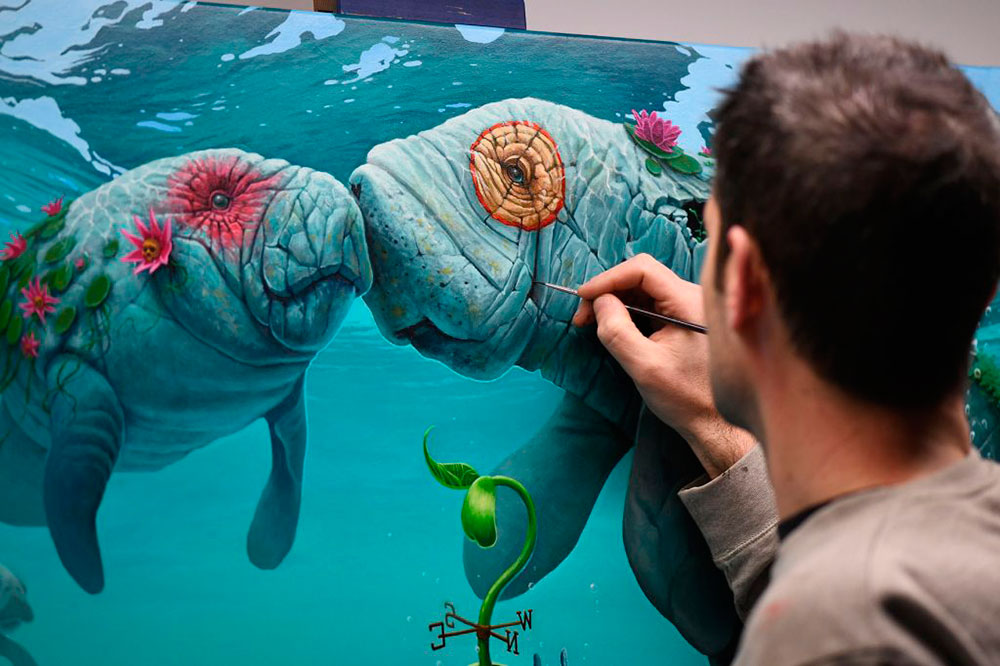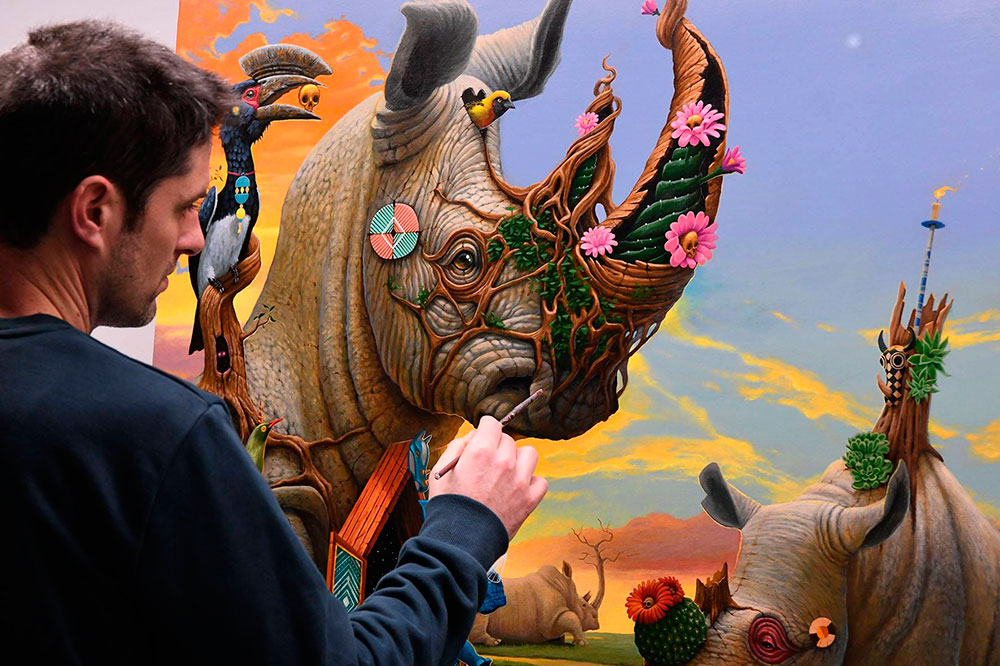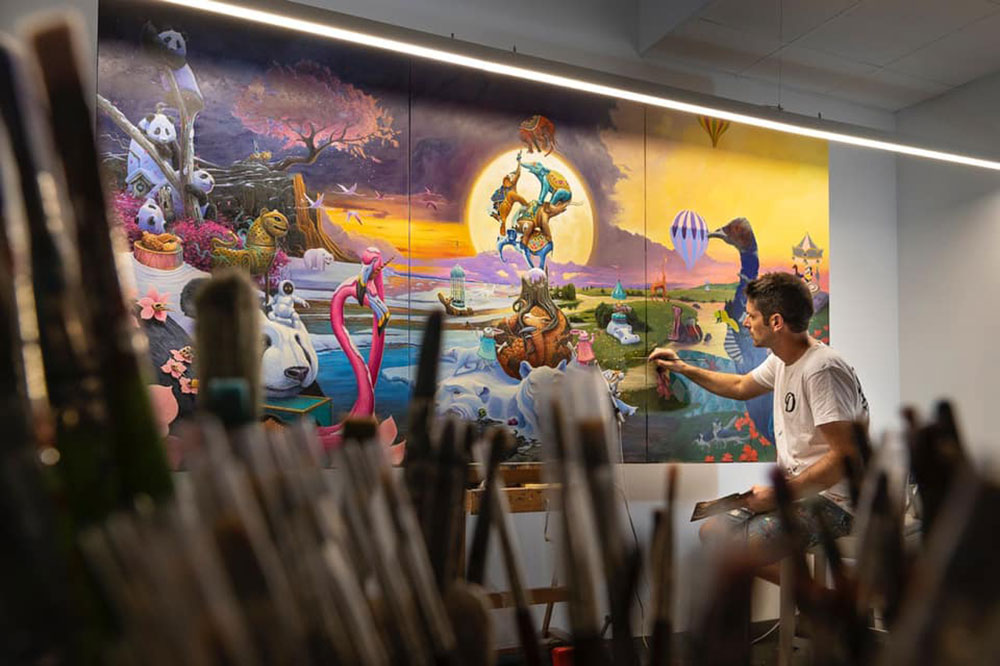 A unique imaginary, full of energy and colour. Discover it.
Dulk's work depicts an apocalyptic garden. In each piece, the artist celebrates the rich mix of colours and textures that only the animal kingdom can provide. His naturalistic worlds show us a tragicomic themed landscape full of details, sometimes real, sometimes fictional. Works that invite you to immerse yourself with all your senses.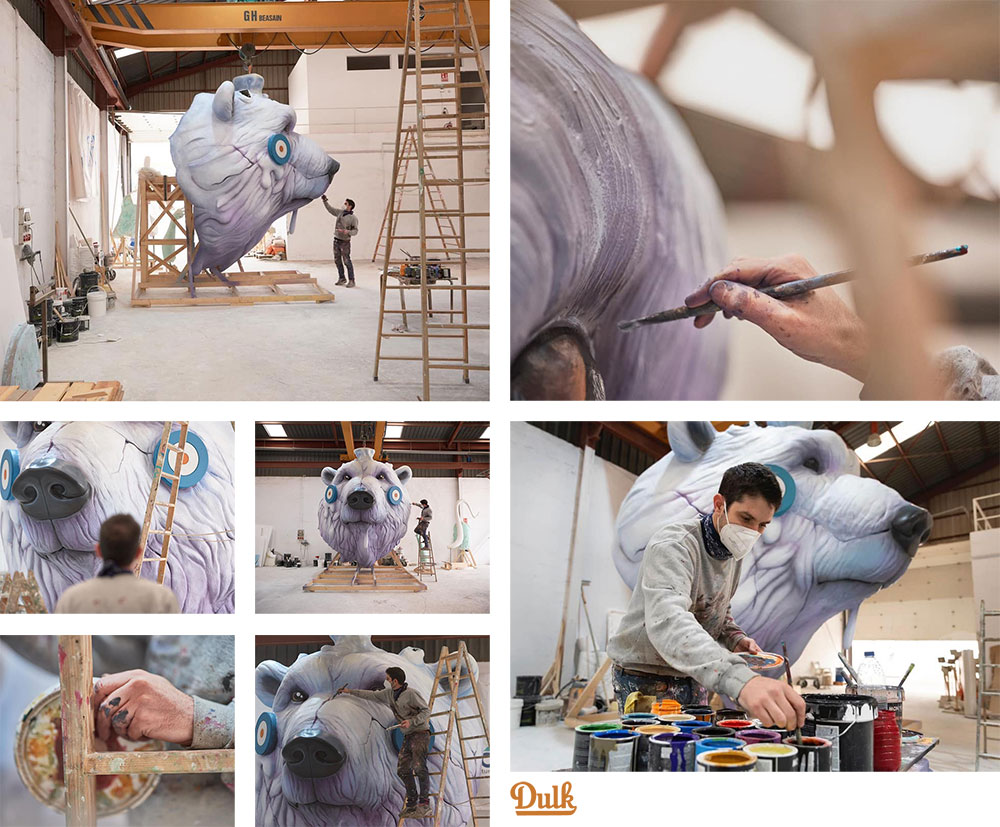 His portfolio is incredibly colourful and he has a real mastery of shades and tones. You will know him by now, because his works are highly recognisable. Dulk is one of the most important names in Valencian painting at the international level.. Originally, his interest was in urban art and mural painting – very much linked nowadays – along with studio work, but he doesn't stop there. He is constantly researching and creating new forms of expression through different media, drawing, sculpture and photography.
True to his essence – with a strong ecological conviction in defence of ecosystems and the most vulnerable species – his work invites the viewer to become part of a unique imaginary, full of energy and with a special sensitivity to colour.
Compositions and fairytale stories with images that let the imagination run wild.
His inspiration behind any of his works is based on his travels around the world where he observes animals in their natural habitat. He loves to be inspired by nature because those sensations are transmitted to his works once he returns to the studio. This time, he liked to go a little further and create a kind of window into the endangered habitats where animals live.
After having done exhibitions and street art all over the world, from the United Kingdom, Sweden, France, Russia, Italy, Germany to Taiwan, the United States, Canada and China, we bring to your wardrobe two T-shirts and a shirt with unrepeatable designs.
A dream world with animals and natural spaces that tells personal, universal and unique stories.
Among his creative influences, the artist was initially inspired by El Bosco, a marvellous creator of strange and comically bizarre images. Also some artists of surrealism such as Salvador Dalí or René Magritte. On the other hand, he loves the fables of Jean de la Fontaine. In addition, there are other people who inspire him with their photographic work such as Paul Nicklen or Ami Vitale among many other nature photographers. He loves wildlife photography and these photographers with their amazing work share incredible habitats and landscapes with the world to inspire people to protect nature's treasures.
From a universe connected to nature, his work aims to raise awareness of sustainability and climate emergency.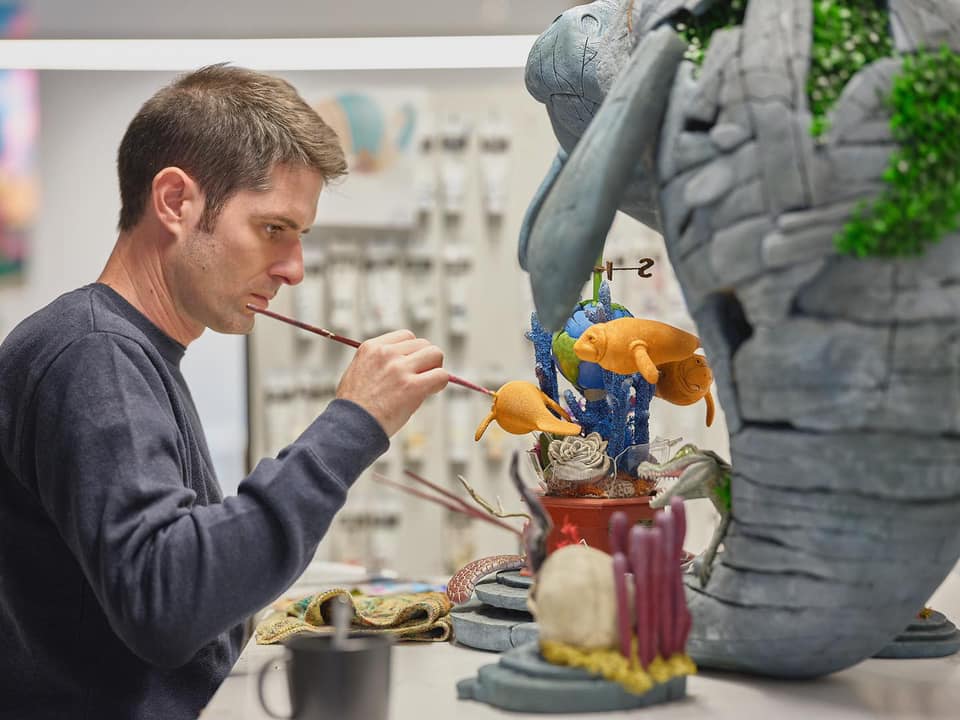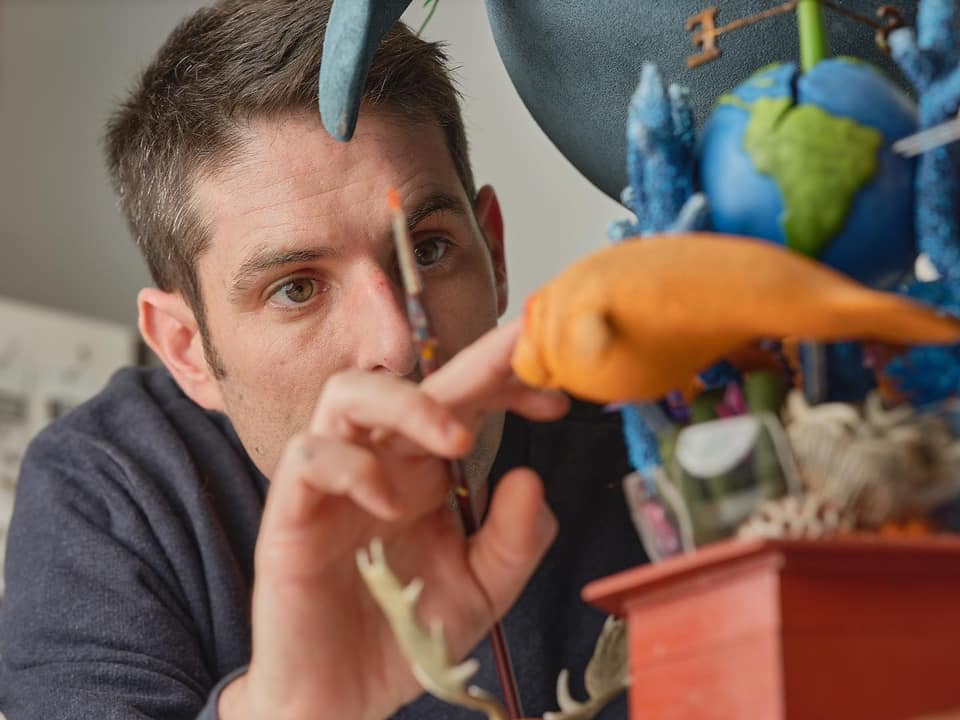 "One of the most special moments that I remember and that has stayed with me is during my inspirational trip to Kenya. We were looking for black rhinos at Ol Pejeta Conservancy, the largest black rhino population reserve in Africa, for 3 days and we couldn't find them. The last day we were there, because we had to continue our journey south, at the end of the day we found a couple of them hidden in the bushes. It was a magical moment after looking for them for so long, and finally finding them without wanting to".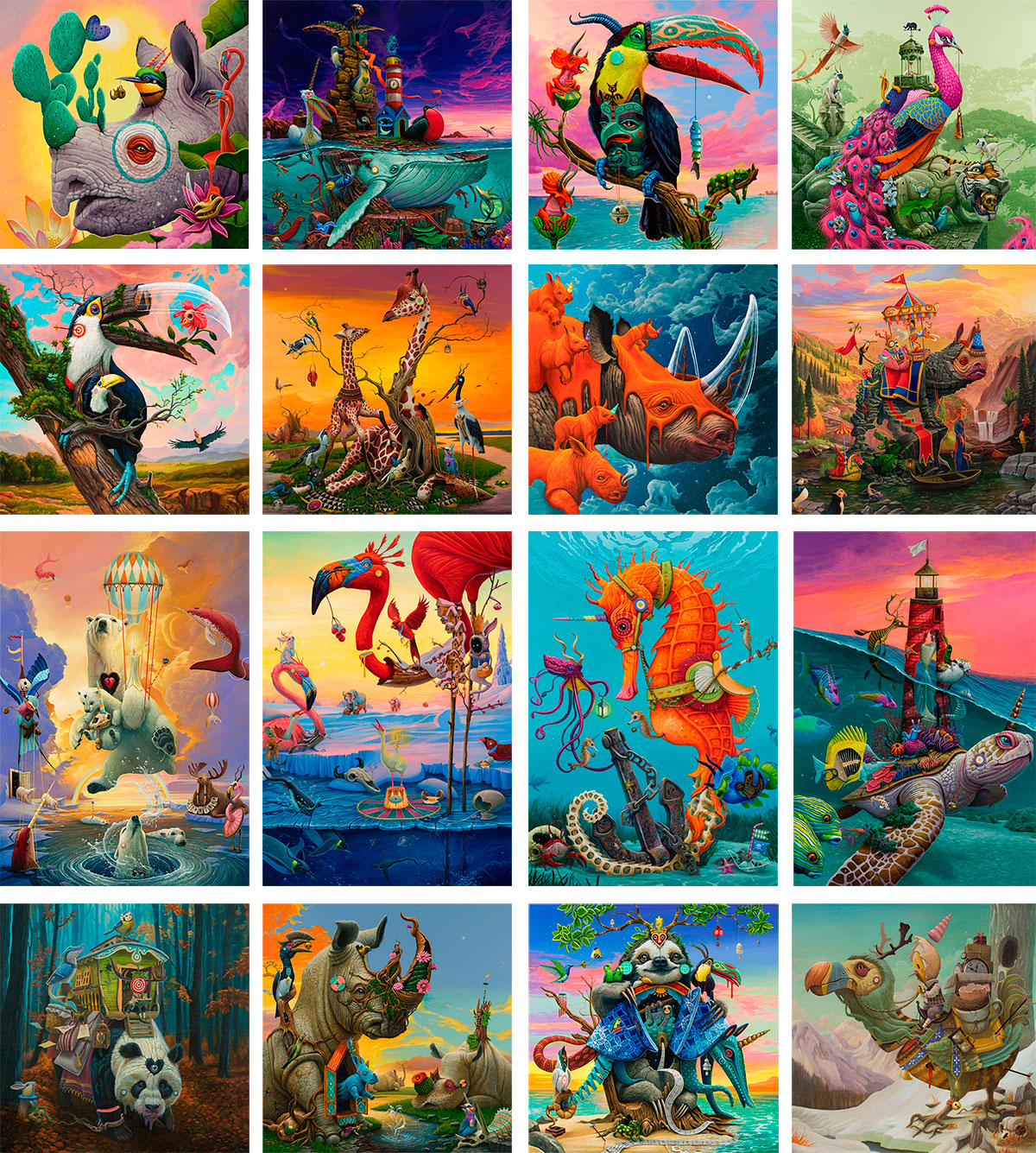 With all of these ingredients, Dulk's proposal connects with the message of the municipal falla, based on nature, and from there it is transferred to our garments.
We are happy to see that around this project 3 exhibitions will be inaugurated in Valencia in different exhibition spaces, where to show its great artistic, cultural and playful content.
– "Procés Natural", Centre del Carme Cultura Contemporània.
– "Procés Visual", Las Naves.
– "Protect what you love", in the gallery Tuesday to Friday. On the 11th of March we will present the Tiwel x Dulk collection. Tuesday to Friday – Calle San Pedro Pascual, 7, 46008. Valencia, Spain.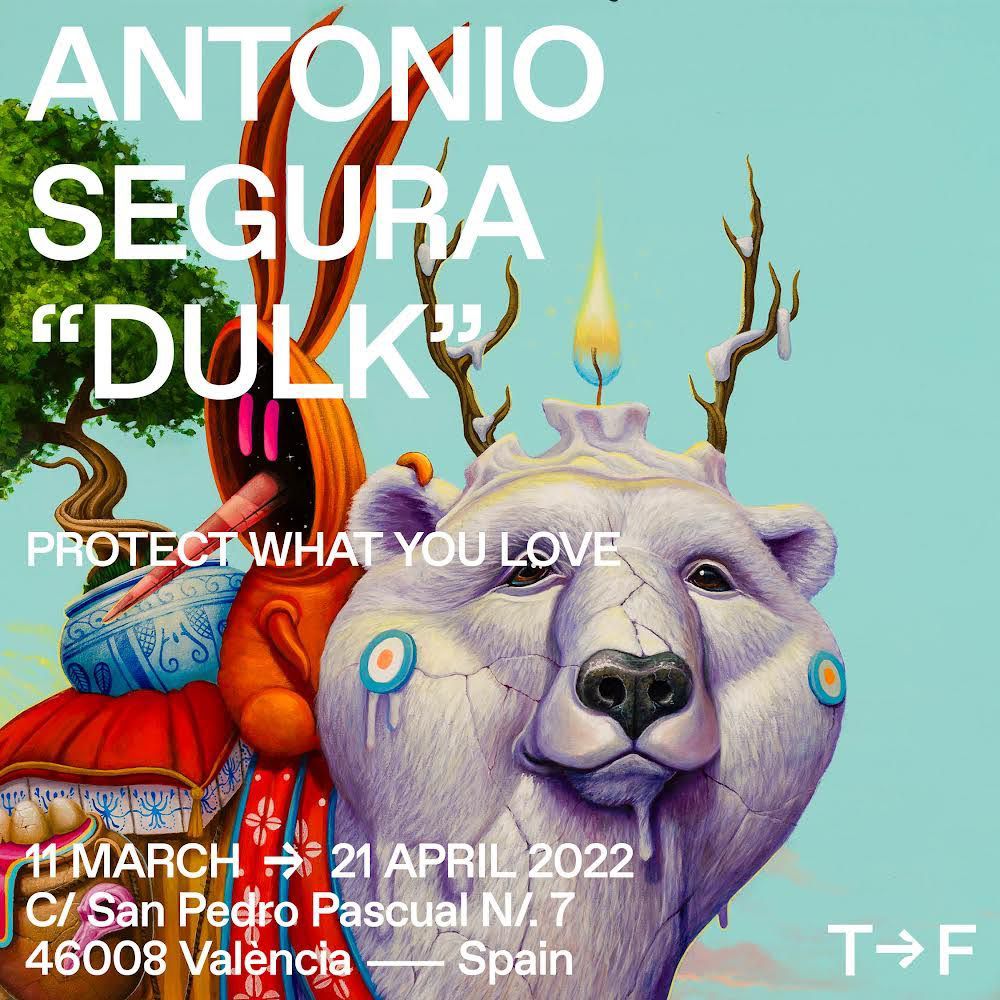 DULK x TIWEL – SPECIAL CAPSULE!
Available by the end of March 2022 – YOU CAN PRE-BOOK NOW